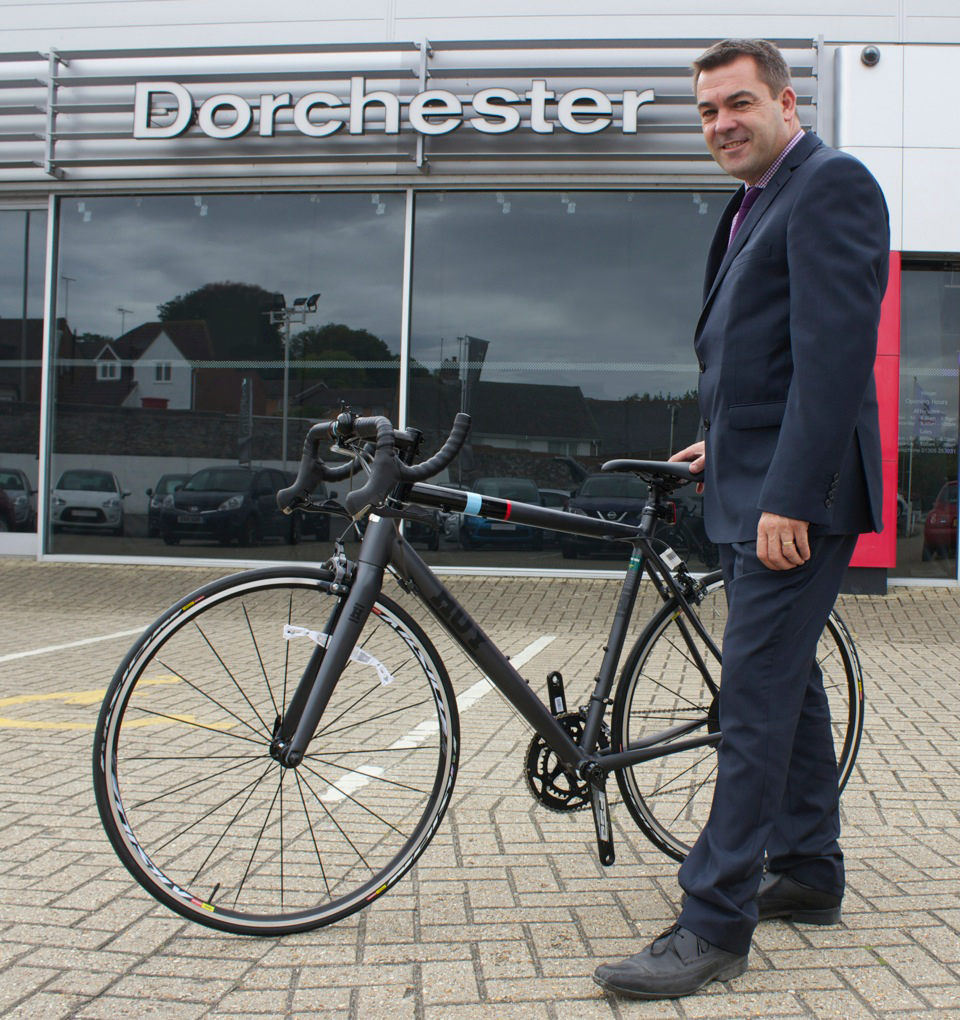 OLYMPIC cycling legend and Nissan brand ambassador Sir Chris Hoy is backing a bid to help raise thousands of pounds for a children's hospital in Southampton. 
The six-time gold medallist said neonatal intensive care units like the one at Princess Anne were 'close to his heart' after his premature-born son needed round-the-clock care last year.
Sir Chris now hopes the unit will benefit from a significant cash boost as a racing bike – signed by the Olympic champion – is put up for auction.
The hi-spec bike – developed by Sir Chris himself – is being auctioned off by Tony Jordan, Dealer Principal at Dorchester Nissan, Dorset, who won it in a charity raffle in London hosted by Nissan Motor (GB) Limited.
Tony wanted to help the Princess Anne Hospital after witnessing first-hand the fantastic work of staff there – his grandson Joshua underwent two five-hour operations in the first few weeks of his life.
The bike will be sold on eBay, with the closing dates for bids on August 14.
Sir Chris said: "Children's hospitals are such important part of our society and they are particularly close to my heart after my new-born son spent eight weeks in hospital.
"Tony is doing a fantastic job with his fundraising initiative and I wish him all the very best."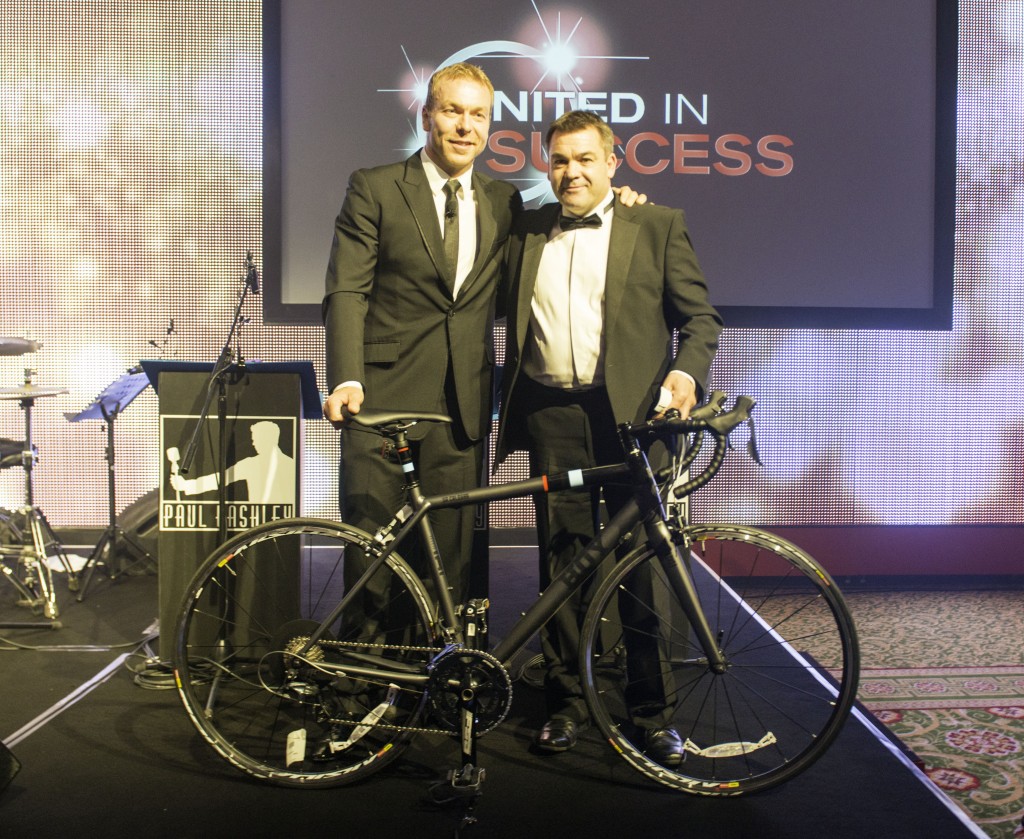 Tony said there were some striking similarities between what Sir Chris went through and his own experience. At birth his grandson Joshua was diagnosed with a condition called small bowel atresia – a blockage preventing food absorption – and so required two major operations to fix it.
Tony said: "Like Sir Chris' boy, my grandson spent months in hospital and needed specialist care. Throughout his time at the Princess Anne Hospital the staff were fantastic. I know that's what everyone says, but it's true. They went above and beyond in what they did. So when I won this bike, and Sir Chris Hoy signed it, I just knew I had to help raise cash for the hospital."
Suzie Simmons, fundraising manager for Southampton Hospital Charity, commented: "We were thrilled to hear about Sir Chris Hoy and Dorchester Nissan's donation to help us raise much needed funds for premature and unwell babies in our Neonatal Intensive Care Unit.
"This unit provides specialist care to sick term and pre term (premature) new-born babies, and is one of the largest in the country, caring for over 600 babies every year. Money raised for the unit is always gratefully received to purchase specialist equipment for our smallest patients, so thank you!"
Sir Chris personally signed the saddle of the lightweight aluminium bike – called Hoy Sa Calobra .004. There is also another embossed version of his signature on the bike's frame.
To make a bid for the Sir Chris Hoy-signed racing bike, click on this link.