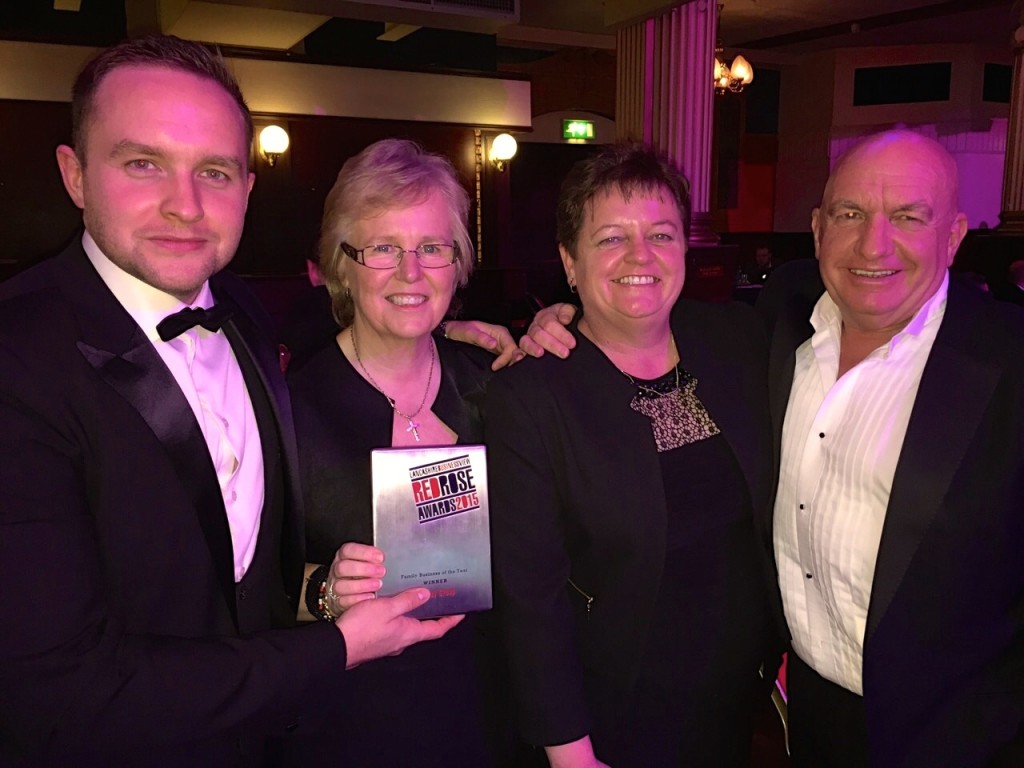 A LEADING north-west Nissan dealer has landed a prestigious award.
The Chorley Group, which operates five Nissan dealerships across Lancashire, was crowned 'Family Business of the Year' at the Red Rose Awards in Blackpool.
The judging panel said the firm's commitment to customer service set it apart from the competition.
The Chorley Group, which celebrated its 25th anniversary last year, recently posted its best-ever financial results, exceeding all previous records.
The group was also recently named UK Nissan Retailer of the year for the fifth year running for the consistently outstanding performance of its sales team.
Chairman and founder Andy Turner said he was delighted to see the firm recognised as Lancashire's number one family business.
"This award is recognition for the hard work and dedication of our team, who put customer service right at the heart of everything we do," he said.
"We operate in a sector where a lot of our competitors are national PLCs and our strategy and ethos to business does not fit the stereotype for our industry. We focus on customer care and a transparent approach to our sales process rather than just the profit, because we believe if your customer care is right then the profit will follow.
"We are currently ranked as a 5-Star Trustpilot dealer, with a customer satisfaction rate of over 95 per cent.
"I often say to staff treat your customers like you'd want your mother to be treated. If something is wrong, put it right. It's a simple philosophy but it has served us well."
The firm took on its first Nissan franchise in 1994 and Chorley Nissan became an overnight success, quickly becoming the biggest-volume Nissan dealership in Europe.
Today, the Chorley Group operates franchises at multiple sites across the north-west, employs 200 people, and has an annual turnover of £113m.
"The Chorley Group is still very much a family business," added Andy. "My son, Adam, and my younger sister, Pauline, are both members of the board, and our other director Hilary Nicol is practically family too because she has been with us since 1993."
The Red Rose Awards are Lancashire's premier business awards and took place at Blackpool Winter Gardens.