Nissan's Dealer and Dealership Ambassador programme exists to recognise and reward individuals and dealerships for going above and beyond the call of duty to help their customers.
Over the course of FY21, 30 winners were recognised across both award categories, with all of them having one thing in common: the constant effort they put in to deliver genuinely excellent levels of service.
Now, the best of the best can be named for 2022! Just one dealership and one member of staff have been identified as the overall winners for the year.
The winners were selected by Spencer Clayton-Jones (NMGB Network Development & Quality Director); Michael Auliar (NMGB Sales Director) and Chris Marsh (NMGB Aftersales Director).
Dealer Ambassador of the Year 2022: Neil Smith, 

Service Advisor, Lookers Nissan Gateshead
Many congratulations to Neil, who was named a Dealer Ambassador of the Month in June 2021 and has now been awarded the annual award for 2022.
In June, Neil received a call from a stranded customer just after closing time one day. The customer was stuck in a multi-storey car park with unexpected battery issues. The RAC was called but said it would be three to four hours before they could attend.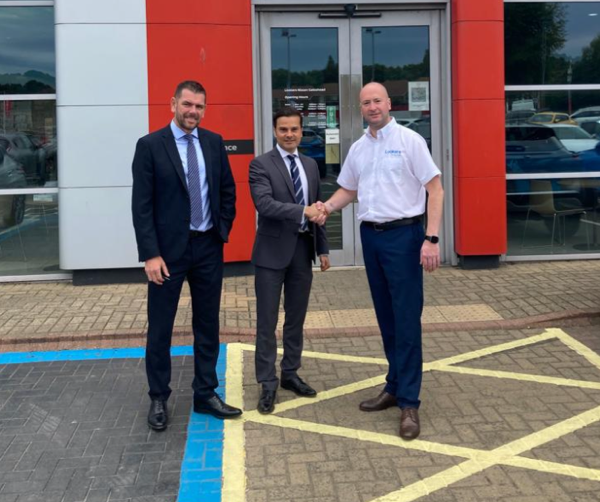 With the parts department closed, Neil sourced a similar vehicle to the customer's and removed the battery. He then drove his own car to the car park and swapped the batteries over, enabling the customer to get back on the road and attend to her poorly husband.
This kind gesture put an hour and a half on Neil's journey home but the customer did arrive at the dealership the following day with some chocolate as a gift!
Gordon Hunter, Aftersales Performance Manager, said: "This is by no means an isolated incident. Customer quality is at the heart of what Neil does every single day and Lookers Gateshead often receives positive feedback regarding his professionalism, attention to detail and actions driving customer delight."
Neil's commitment to providing a great experience for his customers is evident throughout QVOC customer verbatim where he often receives very positive feedback, praising his 'excellent' service and the fact that 'nothing is ever a problem' for him.
Congratulations, Neil, from everyone at Nissan Motor (GB) and thank you for your ongoing commitment to ensuring an outstanding customer experience.
Dealership Ambassadors of the Year 2022: 
Norton Way Nissan, Letchworth Garden City
Well done to everyone at Norton Way Nissan, Letchworth Garden City, the winner of the overall Dealership Ambassadors of the Year award for 2022. They are deserving winners simply because of the wonderful levels of service delivered by everyone in the business!
Lucy Marsh, Aftersales Performance Manager, said: ''Norton Way stands out as a dealer who provides consistently exceptional customer service – and that is reflected in their CVA scores.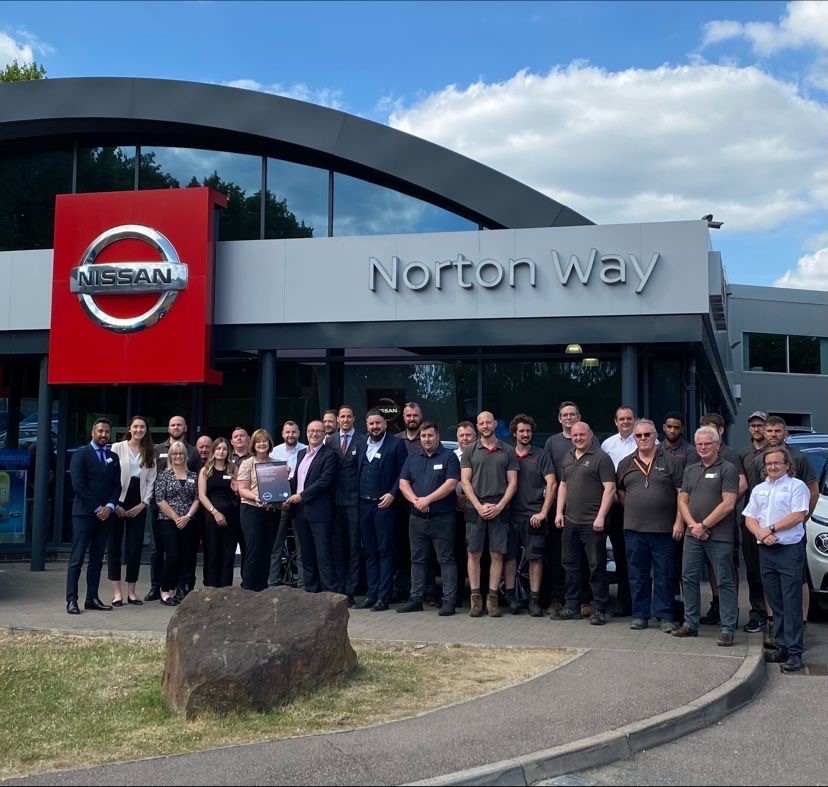 ''The service experience provided is often described as 'perfect' with customers mentioning in verbatim all members of the service department, showing that customer service is a key focus among the entire team.
''This is a true reflection of the customer experience at Norton Way. This is something the team should be proud of!''
As you'd expect, the Norton Way team receive many compliments from customers of both the sales and service departments via QVOC customer verbatim.
Members of the sales team have been described as ''knowledgeable, professional and understanding'' with one car buyer saying they enjoyed ''an excellent experience'' at ''a very friendly car dealership''.
On the aftersales side, one motorist said ''all staff were extremely helpful and courteous'' while another recalled ''the smile, politeness and welcome'' they received on arrival.
Well done to everyone at Norton Way Nissan and keep up the good work!
Official recognition
The Dealer Ambassador Awards are open to everyone working in Nissan's UK retail network and recognise the lengths staff members go to in order to make the lives of their colleagues and customers that little bit easier.
As well as receiving official recognition, each winner is awarded 500 N-GAGE points.
The Awards continue throughout 2022. Senior staff are invited to nominate deserving team members through the Dealer Ambassador portal via N-GAGE.