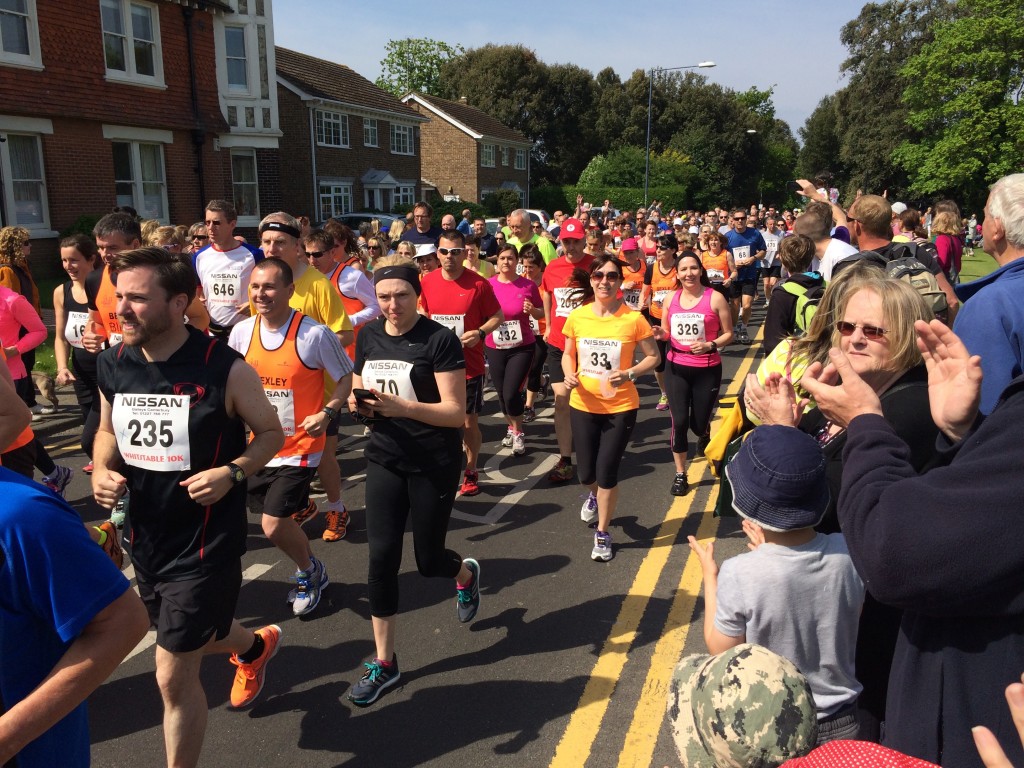 A NISSAN dealership in Kent is celebrating its eighth year sponsoring a major coastal road race.
Baileys Nissan Canterbury, in Vauxhall Industrial Estate, has supported the Whitstable 10K since 2008, helping to turn it into one of the biggest running events in the region while raising thousands of pounds for local charities.
This year a record number of runners – 750 – will be pounding the streets on Monday 4th May with much of the money raised going to the Demelza House Hospice Care for Children.
Brian Smith, Dealer Principal at Baileys Nissan, said: "The race just keeps growing every year – it's a phenomenal success.
"We're so glad to be associated with the event as it raises so much money for worthy charities and organisations."
The race – organised by the Canterbury Harriers – starts at 11am from the Waterfront Club in Beach Walk and goes out to Hampton Pier at Herne Bay.
Roy Gooderson, Administration Officer at Canterbury Harriers, said: "Without a major sponsor like Baileys Nissan, we wouldn't be able to put on such a big event like this. They are an important part in making it such a success."
Staff at Baileys Nissan Canterbury will be cheering on one runner in particular on Monday. Jeremy Evans, from Marketing Delivery, who carries out marketing work for Baileys, will be raising money for the Brain Tumour Charity.
For more information about the race, go to www.whitstable10k.org.uk