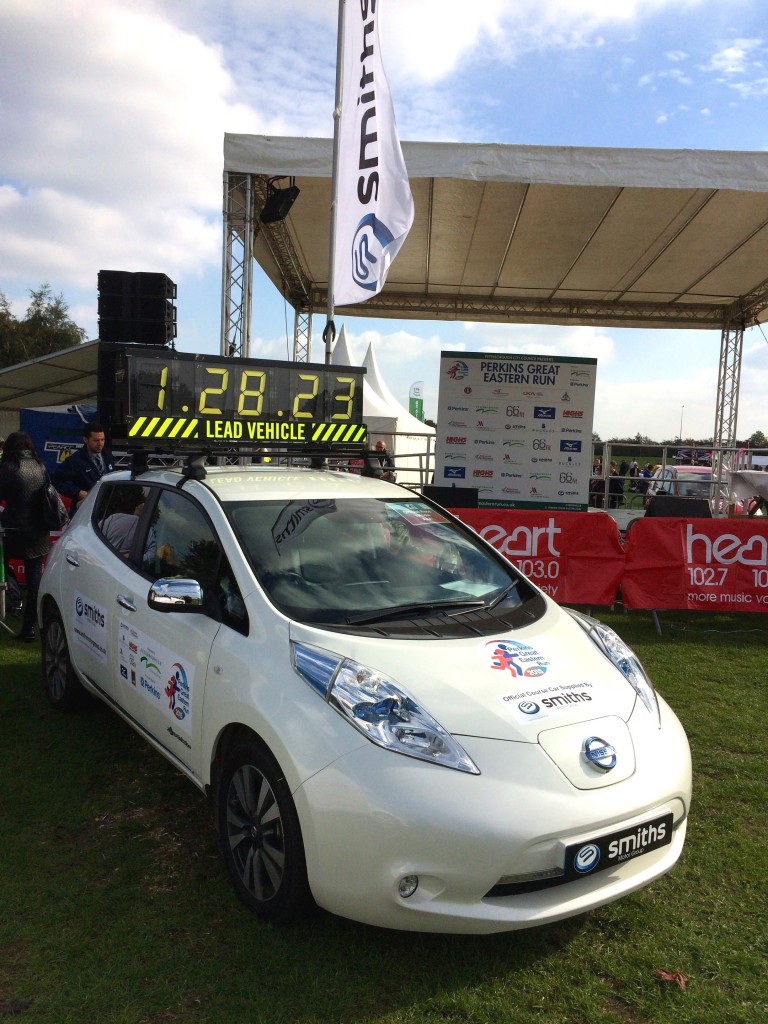 THE all-electric Nissan LEAF is used to setting the pace – and that was the case as it led the pack during the prestigious Great Eastern Run.
The award-winning 100% electric car – which costs from just 2p a mile to run – was donated by Smiths Nissan in Sturrock Way, Peterborough, for use as the lead race vehicle.
The LEAF proved ideal for the 13-mile route around Peterborough as it emits no fumes and so didn't impact on the local air quality for runners and the crowds.
Behind the wheel was Garry Clark, Sales Administrator at Smiths Nissan, whose job was to make sure he kept a consistent pace for the front-runners.
It was the fifth year in succession Smiths Nissan has played a part in helping the road race, which attracts thousands of professional and amateur runners.
As well as providing the lead race vehicle, Smiths Nissan also lent a second Nissan LEAF and an e-NV200 – an all-electric van – while 15 staff were on hand to help out along the route on the day.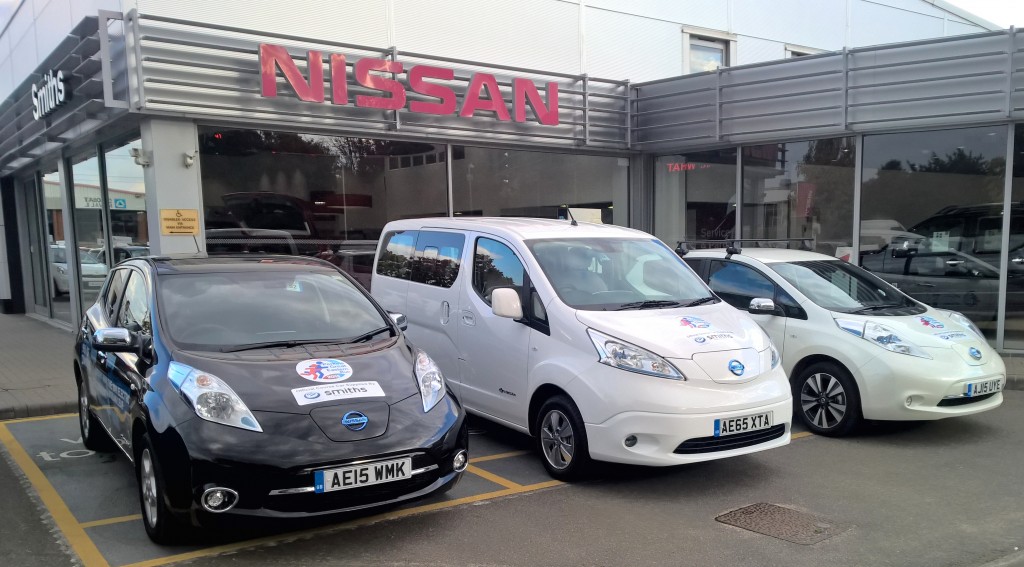 Daniel Fitzjohn, Managing Director for Smiths Motor Group, said: "Having the 100% Nissan LEAF as the lead race vehicle is a great way of showing it off to the thousands of runners and spectators who attend this popular event every year. Some may not be familiar with electric motoring, so it would have turned a few heads as it quietly whizzed by.
"It was a privilege to help out on the day and we are looking forward to next year's race."