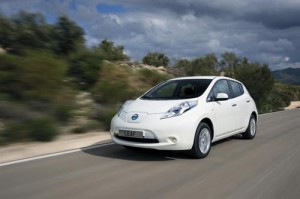 NISSAN has launched its all-new 24-hour test drive campaign for the 100% electric Nissan LEAF.
Supported by ads running across print, radio and digital platforms the campaign represents a significant investment to highlight the "Electric Side of Driving" to the British public.
It aims to highlight the very real benefits of LEAF ownership by giving potential a real-world, first hand experience of the model.
Test drivers will gain a unique and very personal insight into just how easy it is to 'Live with the LEAF' and how the model can fit effortlessly with the demands of the average motorist and family.
The importance of this first-hand insight was underlined by customer research and can be a positive factor in generating sales.
Supported by dealers nationwide, all 24-hour test drives will begin with a detailed handover, ensuring potential buyers are able to truly make the most of the car during their time behind the wheel.
* A press release supporting the launch of the 24-hour test drive campaign will be available for download on Nissan Insider shortly. Look out for more details.