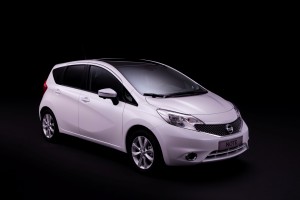 THE Renault-Nissan Alliance has established the Port of Tyne in north-east England as its common regional entry point for vehicles imported from Renault and Nissan plants overseas.
Establishing a single port in northern England is the latest step from the fully integrated Renault-Nissan logistics team, which generated more than £169 million in savings last year.
The unified Alliance logistics team has already created common packing materials, integrated shipping and cargo operations, and put in place common logistics operations in Europe.
An integrated team also supports customs and trade across the Alliance. This team has negotiated better terms and implemented common practices to establish optimized customs and trade policies worldwide, contributing more than £84 million per year in cost savings and cost avoidance.
Since 1995, Nissan has used Port of Tyne as its main entry port into the UK for vehicles manufactured overseas.
Recommendation ratified
Nissan employs more than 6,000 workers and last year produced 510,000 vehicles at its plant in Sunderland, home of the Nissan Qashqai, Juke and Note vehicles. The new version of the Note is shown in our pictures.
Nissan's partner Renault formerly relied on the Port of Teesport as its regional entry point for Renault vehicles and had also planned to receive Dacia vehicles there. As part of an Alliance tender activity in 2012 the benefits of consolidating the ports were confirmed and the recommendation to make Port of Tyne sole port in the region for the import of Alliance vehicles was ratified.
Christian Mardrus, Renault-Nissan Alliance Managing Director for Logistics, said: 'Moving to a single, consolidated port is the latest step in the deepening collaboration between Renault and Nissan.
'Using the same port in this critical region reduces overall costs and complexity.'