Nissan Marketing Director Nic Thomas has spoken on BBC Radio 4 about the early days of Nissan LEAF sales in the UK.
Nic featured in a special segment of the long-running consumer affairs programme You and Yours to mark the tenth anniversary of the pioneering and hugely successful EV – and cast his mind back to the process that led to its launch.
Speaking to reporter Jon Douglas, Nic said: ''There was a lot of debate within Nissan, as to whether we could actually build a viable product.
''It really was a ground-breaking thing. [Electric motoring] was not a market that anybody was looking at, and not really a vision that anybody had for our industry.
''People were very focused on diesel, for example, so many actually questioned the viability of EVs and perhaps laughed at Nissan.
''People were obviously concerned about electricity and water and wondered whether it would be safe to charge in the rain or drive through water.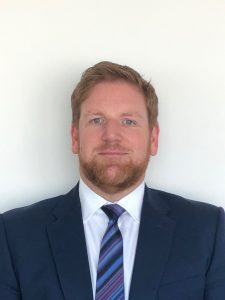 ''In actual fact, a vehicle with an internal combustion engine will stall in deep water while an electric vehicle will drive straight through with no problems. And there is absolutely no risk to anyone charging in the rain.''
Nic also mentioned that people were also worried about the safety and durability of the batteries.
But he added that, ''out of the more than 500,000 Nissan LEAFs we have built over the last 10 years, 99.5 per cent of the batteries are still in the cars and still being driven around today''.
Reporter Jon Douglas explained to listeners that the first Nissan LEAFs were built in Japan with production later getting under way in Sunderland. ''Only around 600 were sold in the UK in its first year. Today it's around 8,000 a year,'' he said.
Listeners also heard from motoring journalist Ginny Buckley and keen EV fan and Red Dwarf star Robert Llewellyn.
Robert said LEAF was ''exemplary'' in terms of driving, comfort, safety and build quality and said of his own vehicle: ''I've done 70,000 miles in it and it's never gone wrong. I've replaced a rear windscreen wiper blade and tyres and that is all.''
Looking to the future, Nic Thomas mentioned the imminent arrival of Nissan's all-electric coupe crossover Ariya, saying developments in battery technology were enabling the manufacturer to launch a much broader range of electric vehicles.