Nissan is delighted to announce it has a new dealer partner in Leicester – Marshall Motor Holdings plc.
Marshall, which operates more than 100 dealerships across the UK and is one of the country's best-known names in automotive retail, has acquired the Nissan showroom in the city's Abbey Lane from Renault Retail Group.
The purchase includes a three-acre freehold site and takes the number of Nissan dealerships in Marshall's portfolio to three – the other two being in Lincoln and Grantham.
And it represents a vote of confidence by Marshall in Nissan, the manufacturer famous for inventing the crossover segment with the launch of Qashqai in 2007, and introducing the first mass-market all-electric car, LEAF, in 2010.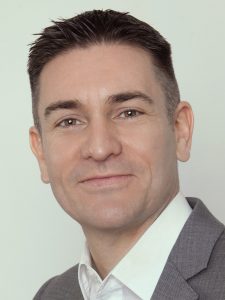 Nissan is having a busy and successful 2021, too. All-New Qashqai has just arrived at its dealerships, and more and more people and businesses are discovering the benefits of electric motoring thanks to LEAF and the e-NV200 van.
Daksh Gupta, CEO of Marshall Motor Group, said: ''We're absolutely delighted to have completed the acquisition of Nissan in Leicester. This takes our representation to three and is absolutely in line with our stated strategy to grow scale with our chosen and core OEM partners.
''We're delighted to be growing our representation with Nissan, particularly when you look at the levels of investment Nissan has made in its electrification strategy.
''Leicester is a market that we know well and it's one of the largest single markets in the country. We're very excited about this acquisition opportunity and we hope that we will continue to grow our relationship with Nissan over the coming years.''
Daksh added: ''We very much look forward to welcoming all of our new colleagues over the next few days and I'd like to thank Nissan Motor GB for their help and support during this acquisition.''
Spencer Clayton-Jones, Director of Network Development and Customer Quality at Nissan, said: ''We are delighted that Marshall Motor Group, a key business partner of ours, has successfully completed its acquisition of Nissan Leicester.
''Leicester is an important point of representation for the brand and this acquisition builds on Marshall's existing Nissan portfolio of Lincoln and Grantham.
''We are looking forward to working with the team to develop the Leicester business further.''