Staff at a Nissan car dealership in Kent are celebrating after picking up a prestigious award from the manufacturer.
The Global Award for Aftersales for the 2022 financial year has been presented to Marshall Nissan Tunbridge Wells.
The business was awarded the coveted trophy after undergoing a tough judging process in which it was assessed against the best of the best in key Nissan markets around the world.
Marshall Nissan Tunbridge Wells came out on top for its high levels of organisation and efficiency; 'right first time' approach to all servicing and repair work, and countless examples of excellent customer feedback received via motorists from all over Kent and neighbouring counties.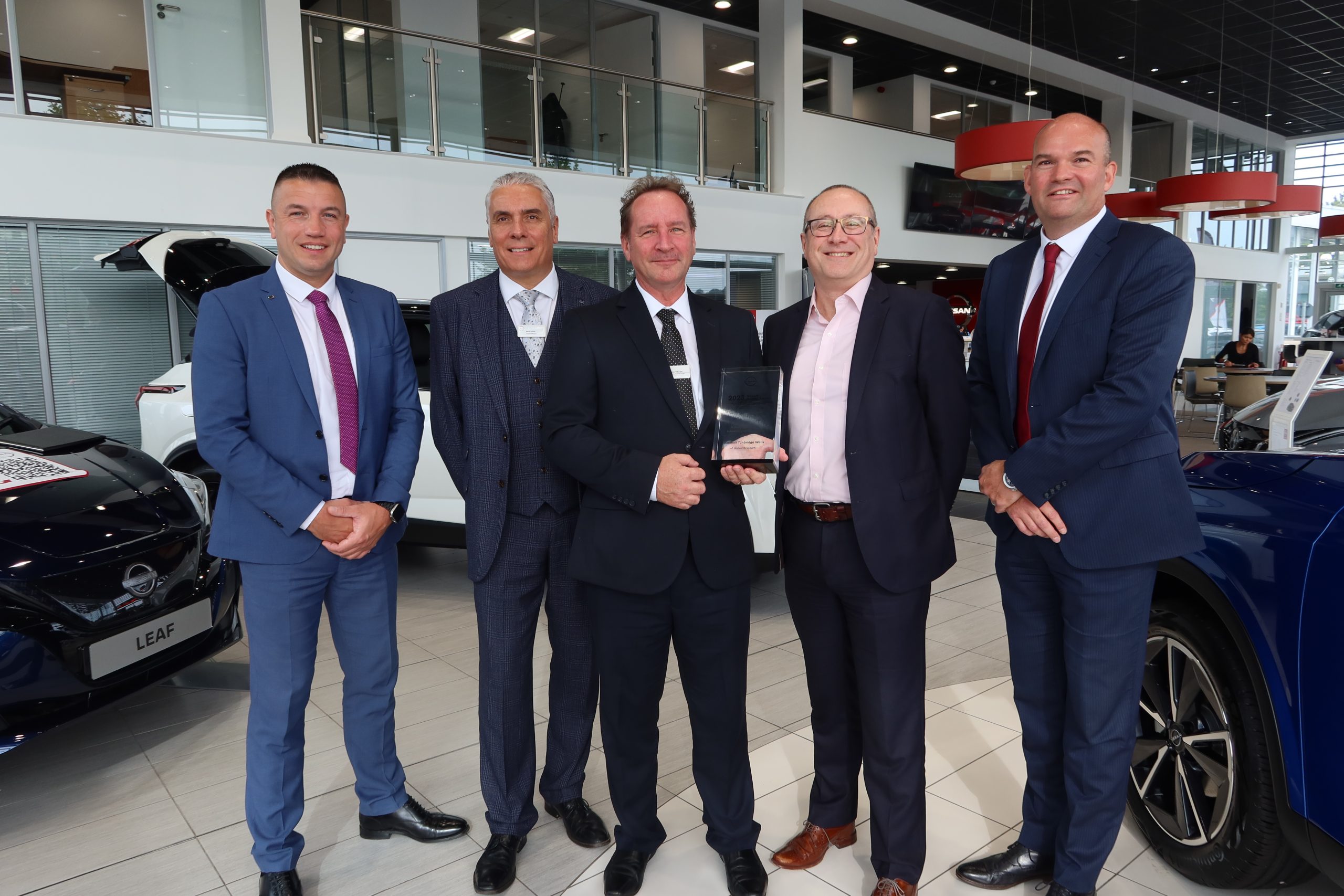 Mark Siddle, Dealer Principal and General Manager, said: ''I'm relatively new to the business so can't claim much credit for this award!
''But it's fantastic recognition from the brand and for Ian Fraser, our Aftersales Manager, who runs a superb department. It's his award in my view – Ian has been the man at the helm for many years and does a terrific job.''
Ian said: ''I'm delighted for our whole aftersales team that we have won this award. Mark's comments are very kind but I am only as good as the team around me.''
Absolutely key
Asked if there was a secret to his and his team's success, Ian said: ''It's all in the planning. The secret to doing well in aftersales lies in preparation and thinking ahead. Both are absolutely key – it's as simple as that.
''A little common sense and consideration goes a long way when dealing with customers and it's important to address any issues as soon as they arise, in terms of service plans and loan cars, for example.
''Running a workshop is akin to running a busy restaurant, where there is one kitchen serving a large number of tables. It can't be done properly without a suitable level of preparation.''
Giving a couple of examples of the way Marshall Nissan Tunbridge Wells looks after its customers, Ian explained: ''If we have a customer who is at work on the day of their service, we will ask them if they would like us to open up early; and equally, if someone is on a day off, they're asked if they would like to avoid the traffic and leave their car with us at, say, 10am.
''This is mutually beneficial because customers think you're going out of your way for them, which you are, but you're also alleviating the traditional 8am pressure point in the workshop.''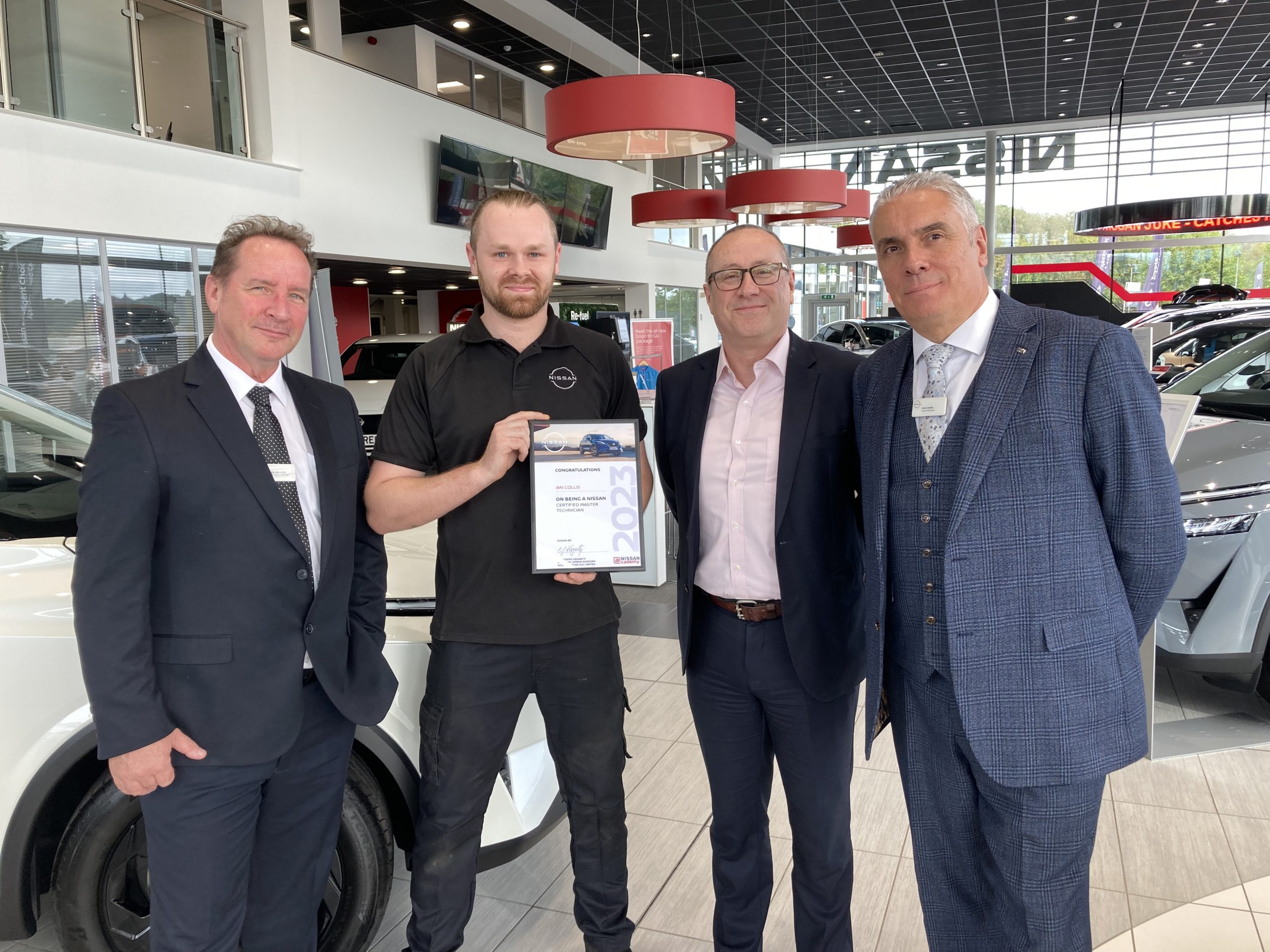 Steve Travis, Divisional Head of Aftersales for Marshall Motor Group, said: ''From our point of view, this award is fantastic and it acknowledges the fact that Ian and his team work incredibly hard on a daily basis to deliver total customer satisfaction. It's a very proud moment for us.''
Chris Marsh, Nissan GB Aftersales Director, said: ''As a global award, this is true recognition from Nissan, right up to the level of our worldwide headquarters in Japan, of the fantastic performance of Marshall Nissan Tunbridge Wells.
Consistently excellent
''It's not been won because of a flurry of activity in a short period of time; it's based on consistently excellent levels of performance day in, day out; month in, month out.
''You only get that through stability, organisation and planning – that's what we have seen here over the years. I offer my congratulations to the whole team and Ian Fraser in particular.''
The day of the trophy presentation also saw newly-qualified master technician Ian Collis, a key member of the team at Marshall Nissan Tunbridge Wells, receive his certificate from Chris Marsh.