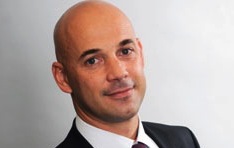 NISSAN dealers have been urged to gain a thorough understanding of everything the new Qashqai has to offer – so they can fully explain the benefits to potential customers.
The advice comes from Guillaume Cartier, Nissan's Senior Vice President for sales and marketing in Europe, pictured.
Speaking to Nissan Insider as the wraps came off the stunning next-generation Qashqai in East London at the beginning of November, Cartier said: 'This car will be great for Nissan dealers.
'It will be a big success and there are plenty of features to demonstrate. I urge dealers to explore the car and really get to know it so that they can explain everything to potential purchasers. This is particularly important where the technology is concerned.
'When you know the car, you are able to understand it, and transmit that fully to the customer. The job is done. By understanding the car thoroughly, dealers will be able to increase the number of test drives – and the car, to drive, is fantastic.'
Cartier declared himself very impressed with the new car, which has already won plenty of plaudits for its premium feel, enhanced levels of technology, and updated, sleek appearance.
He told us: 'Yes, it's fantastic. Every single aspect of the car has been improved. Design, technology, engine, quality … everything has been improved.
'The job we had to do was to update our best-selling, most iconic car – the challenge was to remain iconic. We did it.
'I am sure customers of the outgoing model will be attracted to the new car. When it comes to the technology, it is amazing what we have put in it.'
Collision avoidance
Key elements of the technology in the new Qashqai include front collision avoidance; driver attention support; traffic sign recognition; and lane departure warning.
Cartier said: 'There are a lot of things which give the car the "wow" factor. I particularly like the traffic sign recognition system, that's quite smart. It detects a speed limit sign, and displays that on the dashboard for the driver. That's super-clever.
'We have invested a great deal in the car to make it a success as a product. Now we need to make it a success in terms of sales.'