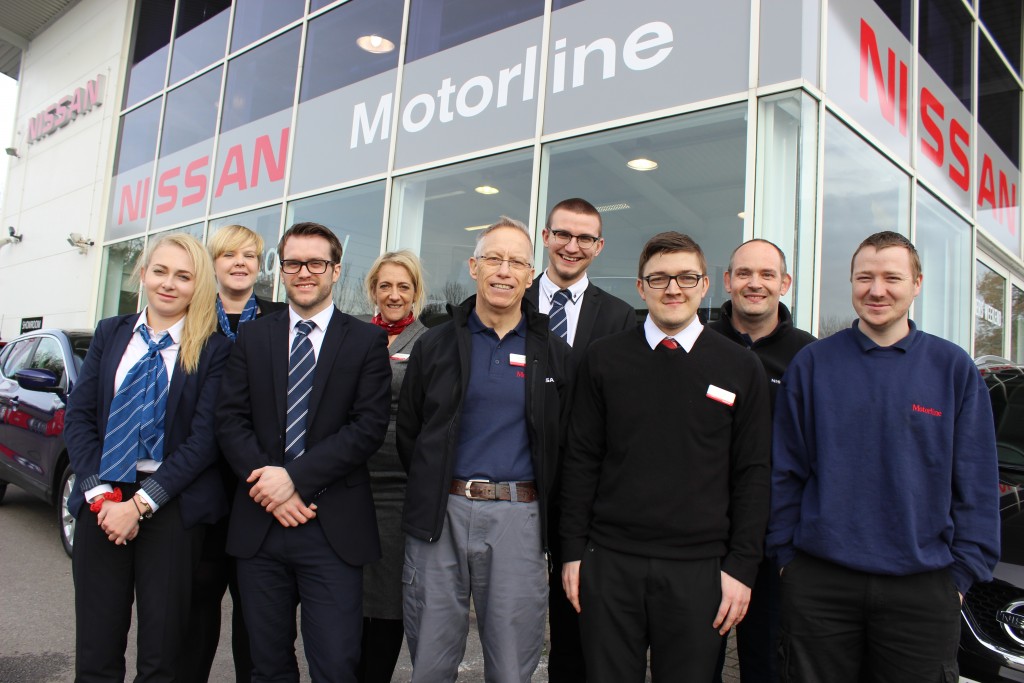 A NEW car dealership in Reading is at full strength after hiring a pool of local talent.
Seventeen jobs were created at the Motorline Nissan dealership in Reading, on the busy A4 Bath Road, just minutes from junction 12 of the M4.
Tony Jones, Operations Director for Motorline Nissan, said: "We have sought out the best sales people, technicians and front of house staff to work at our new dealership.
"The team have made an immediate impact, helping existing and new Nissan customers get the most out of the fastest-growing automotive brand in the UK.
"We're delighted to have them on board to help lead Motorline's expansion into the M4 corridor."
The Reading dealership – which opened its doors in September – is currently on a temporary site. Within 18 months Motorline is looking to open a new, modern showroom on a permanent base in the area.
The Reading area is a strategically important territory for Nissan – it is currently one of Nissan's largest markets in the UK.
It is also a major area for growth, with Reading included in the £14bn Crossrail project – Europe's biggest infrastructure project – as well as having a large number of hi-tech firms based in the town.
Founded in 1972, the Motorline Group represents 10 car brands with dealerships across Kent, West Sussex, Surrey, Bristol and South Wales. The family run business has also achieved significant growth and continues to invest in new and existing dealerships. This latest acquisition in Reading is in addition to the Motorline Nissan franchises in Maidstone, Dartford, Tunbridge Wells and Crawley.