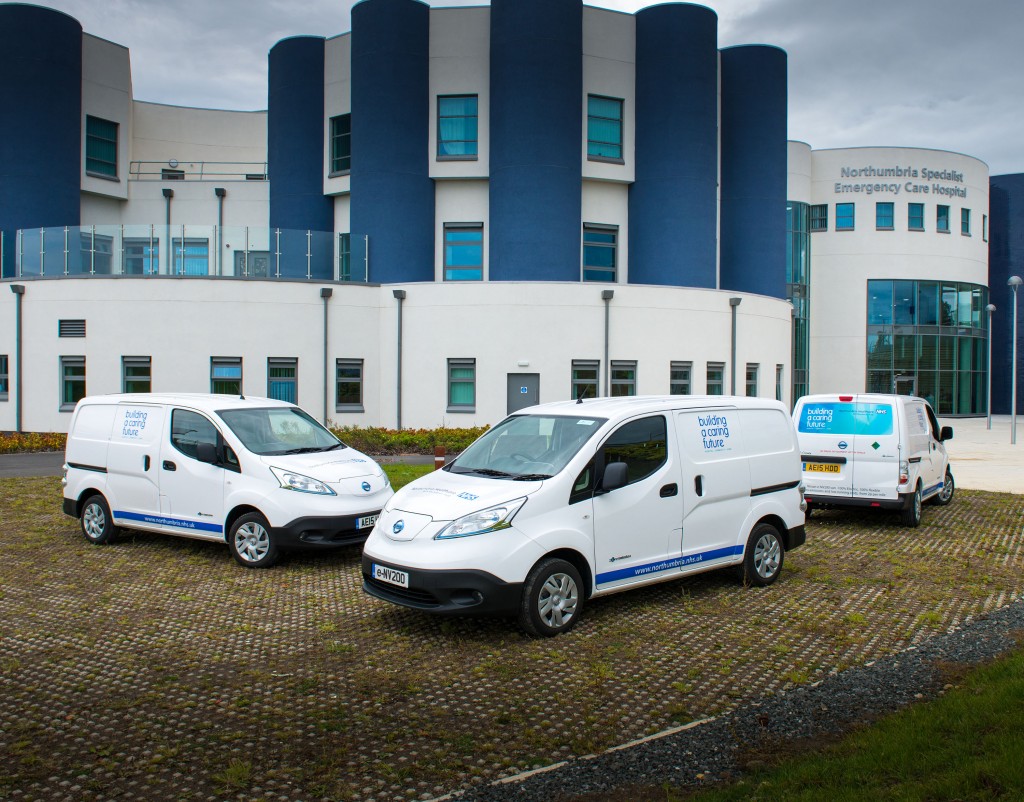 NISSAN has helped one of the largest NHS trusts in the North East of England move to an almost entirely electric fleet of vehicles, with savings in transport costs being reinvested into patient care.
Northumbria Healthcare NHS Foundation Trust has added 13 all-electric Nissan e-NV200 vans, which offer ultra-low running costs and zero emissions mobility, to its fleet, and is using them to deliver health supplies and mail and collect samples across its hospital and community sites throughout Northumberland and North Tyneside.
From initial data, it is expected that the vehicles will save the trust approx 80% in transport costs, enabling several thousands of pounds to be put back into patient care and go towards developing health services.
It is also estimated that the vans will make a significant contribution to the trust's environmental commitment, reducing carbon emissions by around 59 tonnes per year.
The project has been so successful the trust won the Sustainable Achievement Award at the prestigious Institute of Healthcare Engineering and Estate Management awards. The honour recognises the organisation that has made the best use of innovative technology and sustainable practices to reduce its carbon footprint.
Michael Taylor, Northumbria Healthcare's hotel services manager, with responsibility for the fleet, said: "With increasing financial challenges on the NHS, we needed to make the service more efficient while being more environmentally friendly so decided to look at whether electric vehicles could work for us.
"We approached Nissan and put the e-NV200 on trial. The results were so positive with significant savings on the cost of diesel and therefore we decided to add 13 to our fleet. We're delighted that what we've done has been recognised on the national stage."
The trust's e-NV200s cover up to 110 miles a day travelling between The Northumbria hospital at Cramlington, general hospitals at Hexham, North Tyneside and Wansbeck and community hospitals and sites across Northumberland and North Tyneside.
When necessary, they can be recharged from zero to 80% in as little as 30 minutes, using one of a number of specialist rapid chargers installed at locations across the trust.
Michael said: "We've been very impressed by the performance of the e-NV200 and it's definitely helped to change perceptions of electric vehicles among our staff.
"Due to its success we will be looking at how we can expand its use across the trust."