Reaching the age of 21 means you traditionally get the key of the door – but with the plate-change month of March having arrived, there's never been a better time for car buyers to grab the keys to a new 21-plate Nissan.
The manufacturer has introduced a range of super springtime offers, with special deals available on models such as the clever and compact Micra, the iconic crossovers Qashqai and Juke and the all-electric LEAF, which has been a huge global success, with more than half a million examples sold.
Many of the offers are centred around Nissan's great-value PCP scheme with zero per cent interest available on Micra models plus certain grades of Qashqai, LEAF and the rugged and reliable X-Trail SUV.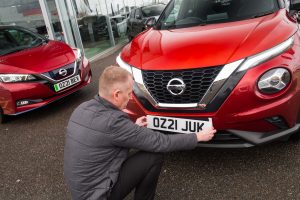 Other cars attract PCP interest rates of just 2.99 per cent and 3.99 per cent – meaning that driving a fabulous new Nissan is more affordable than ever.
And that's not all! Nissan rewards its loyal customers with useful deposit contributions for new car buyers who already own a Nissan.
On certain Micra grades and Juke models, the sum available is £500, rising to £1,000 for qualifying Qashqais and X-Trails. LEAF purchasers could be in line for a £750 contribution.
What's more, cash discounts of up to £5,100 are offered under the manufacturer's generous Switch-up scheme.
To qualify, all you need to do is trade in a car that was registered before February 1, 2014 and have owned it for more than 90 days, while holding a valid V5 document in your name and address.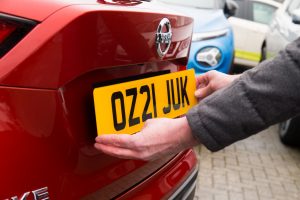 All the offers, which ran through February and continue until the end of March, come at a time when the Nissan range has never been stronger.
Micra has been refreshed for 2021 making it better equipped, better looking and more technologically advanced than ever; while all-new Juke was launched last year to acclaim from motoring journalists and the public alike.
Qashqai, of course, is king of the crossovers, while the all-electric LEAF has been a worldwide sensation for a whole decade now. The first and still the best mass-market EV, it has been thoroughly updated and enhanced and has a range of up to 249 miles on a single charge.
A Nissan spokesman said: ''Nissan is a manufacturer that is really going places and we've never had a better range of models available for customers. These springtime offers are the icing on the cake, making already fantastic cars even more appealing.
''It's easy for people to talk to us to find out more, even though our showroom doors remain closed during the current lockdown. Going online to Nissan.co.uk is a great first step to getting behind the wheel of your 21-plate Nissan.''