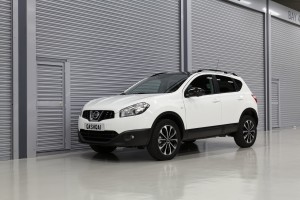 NISSAN enjoyed a strong lift in both car and LCV fleet sales in 2013 with 55,776 and 8,140 vehicles sold respectively.
The figures mark a nine and 39 per cent rise in car and LCV sales respectively, helping Nissan achieve a five per cent total fleet market share for 2013, up 0.2 per cent on its 2012 figure.
For cars, the outgoing Qashqai was Nissan's best fleet seller at 31,186 units, up 12 per cent on 2012's 27,865, with Juke sales up 41 per cent to 14,700 units.
The fleet car success story continued with LEAF sales rising from 582 to 777 units as more businesses realised the cost and environmental benefits of fully electric motoring.
The sales success wasn't just restricted to cars, with LCV sales leaping 39 per cent on 2012. The NV200 panel van saw sales rise from 2,596 to 3,983 units while 4×4 fleet demand for the Navara pick-up rose from 2,075 to 2,604 units.
Barry Beeston, Nissan GB corporate sales director, commented: 'Last year saw a continuation of the strong platform we built in 2012 with a rise in Qashqai, Juke and LEAF sales and we expect that upward sales trajectory to continue with the new Qashqai now on sale.
'We're also really pleased with the growth in our LCV proposition, helped by the investment we made in 2013 in expanding the number of business centres across our national dealer network.'