Pupils across the UK have been given a digital learning boost thanks to the donation of 3,000 recycled computers from Nissan.
The initiative, a partnership between Nissan and STEM Learning UK, a not-for-profit organisation, will provide computers to young people in schools that experience digital poverty, helping them gain vital technical skills for their future careers.
Michael Jude, HR Director at Nissan Sunderland Plant, said: "We're very proud to support schools with these computers.
"All young people should have access to computers to support their digital education and gain the skills needed for the modern world of work.
"Our EV36Zero project will see us become an industry leading Electric Vehicle manufacturing hub, so we know that it's vital that we play our part in inspiring the next generation of talent into STEM careers.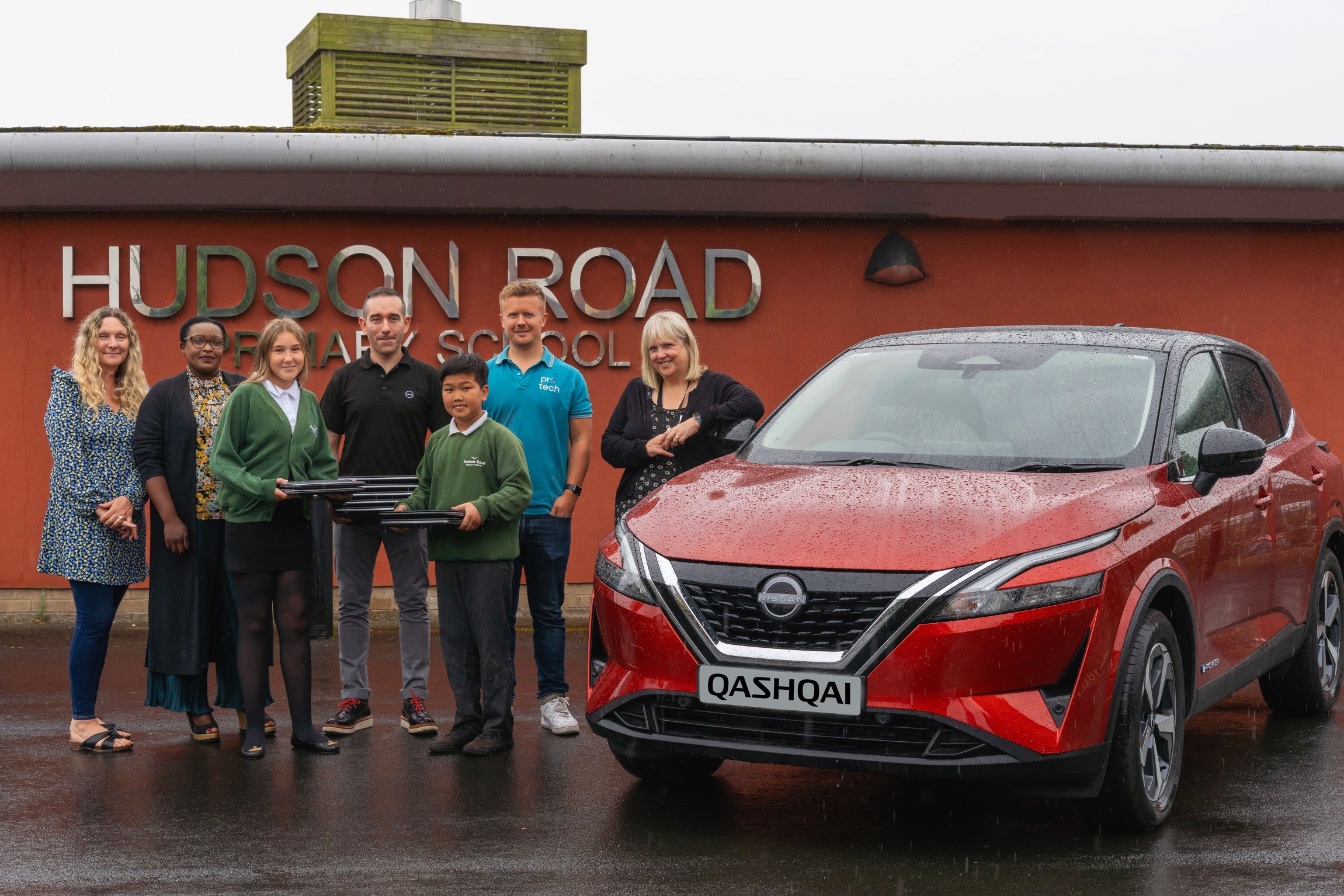 "Hopefully one day we'll be welcoming one of the users into one of our many career opportunities at Nissan across the UK, including our award-winning apprenticeship scheme in Sunderland."
The computers were available after an equipment upgrade at Nissan's five sites across the UK, including the manufacturing plant in Sunderland, the R&D centre in Cranfield, Design Centre in London, Sales and Marketing in Rickmansworth and Parts Centre in Lutterworth. More will also be donated in the coming months.
A world of opportunities
Cathy Westgate is Headteacher at Hudson Road School, Sunderland, which received 35 laptops. She said: "We are grateful that Nissan has provided our school with computers and IT equipment to support our children to fully access the computing curriculum. Equipment like this really opens a world of opportunities for our pupils and local families."
Owen McAteer, Regional Network Lead for STEM Learning UK in the North-East, said: "We are delighted to be partnering with Nissan to help offer our young people access to equipment which will ensure they develop the digital skills they will need for their lives and careers.
"This support helps ensure that the pupils who benefit from this project are not already seeing their future opportunities limited from such a young age."