Drivers and passengers could reduce the stress of shared car journeys if they took some simple steps to plan their journey and listening material, according to a new survey from Nissan.
Those behind the wheel can contribute by taking some straightforward measures to drive more considerately, the poll suggests.
The study, which highlighted the most common causes of stress between drivers and passengers on car journeys, discovered that unsafe driving and mobile phone usage are the leading causes of in-car arguments for European motorists.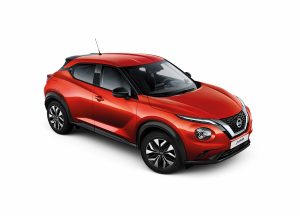 Forty-five per cent of people identified using the phone or texting while driving as the principal reason for disputes between occupants.
Meanwhile, 39 per cent identified dangerous overtaking as the biggest cause and more than a third of motorists pinpointed last-minute braking (35 per cent) as a source of friction.
In response to the feedback from motorists in the UK, France, Germany, Italy and Spain, Nissan has also launched the Juke's Stress-Free Driving Guide.
Drawing on the intuitive technology and confidence-inspiring assistance features with which the Nissan Juke is equipped to reduce the stress of day-to-day driving, the guide shares top tips for drivers and passengers to have an enjoyable and relaxing experience for every outing – helping to keep in-car arguments and their causes at bay.
Arnaud Charpentier, Region Vice President, Product Strategy and Pricing, Nissan AMIEO, said: "As we all look to reconnect with the enjoyment of driving again, it's crucial to understand that the secret to a harmonious car journey can often be found in the car itself.
"This new research confirms Nissan's belief that the strategy of equipping their vehicle with intuitive technology helps to reduce the stress and maximise the convenience on every journey.
Comfortable and happy
"Nissan is committed to helping drivers and passengers alike feel safe, comfortable and happy on the road. Offering advanced driving assistance features, seamless connectivity and a premium-feel interior, the Nissan Juke makes the driving experience both entertaining and relaxing for everyone on board."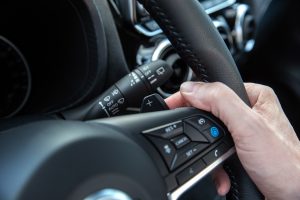 As well as being the chief causes of in-car friction, unsafe driving and mobile phone usage have an even wider impact for the on-road experience.
Nearly three-quarters (72 per cent) of survey participants state that using the phone while driving or texting behind the wheel are together the worst driving habits and a large source of stress between drivers and passengers.
Furthermore, these traits are even more concerning for European drivers than dangerous overtaking and tailgating, with 59 per cent and 55 per cent selecting these as the worst habits respectively.
When it comes to avoiding in-car arguments, European drivers can call on a range of technological features to maintain in-car harmony.
Over a third of respondents (37 per cent) highlighted the use of digital navigation aids as the ideal solution, followed by advanced safety features (34 per cent) such as intelligent cruise control for peace of mind, followed by hands-free mobile phone technology (33 per cent) and driving assistance technologies (32 per cent).