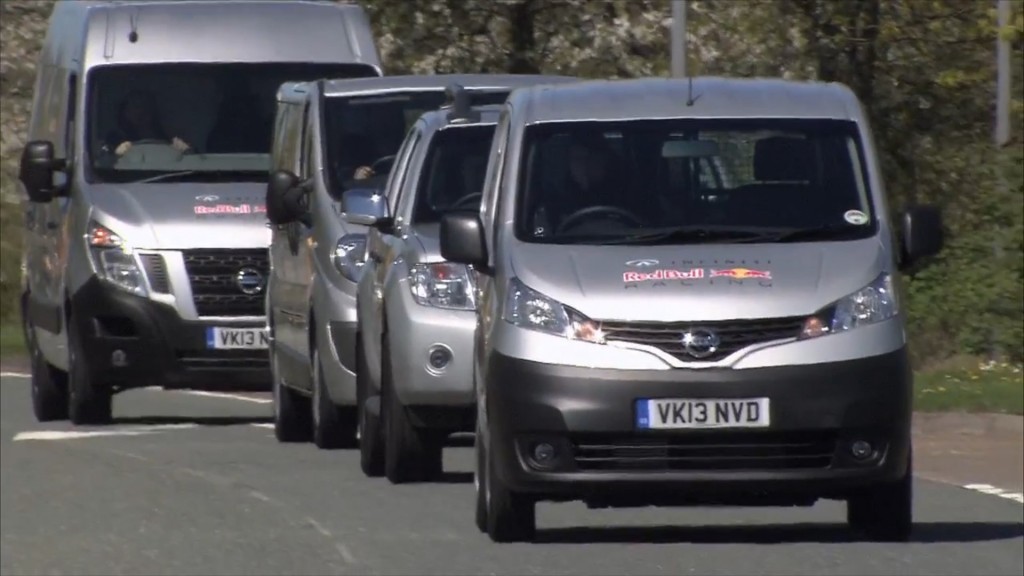 NISSAN is to provide light commercial vehicles and related services to the Infiniti Red Bull Racing Formula One team for the fourth year running.
Celebrating the start of the Grand Prix season in Europe, Nissan is supporting the Formula One team with a fleet of Primastar vehicles, ensuring that the transportation of people and equipment won't divert concentration from racing efforts.
Infiniti Red Bull Racing, which is powered by Renault in the FIA Formula One World Championship, is being transported by a fleet of Nissan LCVs at their global headquarters in Milton Keynes – with NV400, Navara and Primastars taking the load for the team in their logistical endeavours.
Nissan Corporate Vice-President Philippe Guérin-Boutaud, who is responsible for the Global LCV Business Unit, said: "We are very pleased to continue our support of the multiple World Champion Infiniti Red Bull Racing team and look forward to the coming season.
"Nissan is confident that our wide range of innovative, reliable and versatile light commercial vehicles – from pick-ups and trucks to vans – will provide valuable support to the team at Formula One races around the world."
Worldwide, Nissan will supply around 80 light commercial vehicles from its class-leading range, including the 100 per cent electric Nissan e-NV200, the award-winning Nissan NV200, the Nissan NV350 and the highly acclaimed Nissan NV400.
Christian Horner, Team Principal for Infiniti Red Bull Racing, said: "This partnership with Nissan LCV has brought significant benefits to our team and demonstrated the value of working with the right commercial vehicle partner.
"One of the biggest challenges we face is managing the logistically complex operations of transporting people and equipment, and we are delighted to continue working with Nissan LCV in 2015."
In the LCV segment, Nissan has global annual sales of nearly 1 million pick-ups, trucks and vans that contribute to the success of millions of entrepreneurs. The new generation of the award-winning Nissan NP300 pick-up truck will be unveiled in Europe by the end of this year.