As Nissan Motor (GB) Ltd prepares to enter one of the most exciting chapters in its history, the company is delighted to announce the appointment of Csaba Vincze as its new Fleet Director.
Vincze comes to the role with a wealth of omni-channel experience across multiple markets in the automotive industry, plus several years' experience interacting with the manufacturer's UK dealer network.
Previously head of the MD office in the UK and a member of the management committee, Vincze has also held senior positions in Nissan's Central and Eastern European region, leading its sales department and being product and fleet manager for LCVs.
Andrew Humberstone, managing director at Nissan GB, said: "I am delighted to welcome Csaba Vincze to his new role at NMGB where he will continue to strengthen our position as a leading player in the transformation of UK vehicle fleets.
"With so many fantastic, electrified new products due to be launched in the coming months, including cars and commercial vehicles, we can be confident that Nissan will remain a trusted partner to businesses looking to reduce their fleet carbon footprint."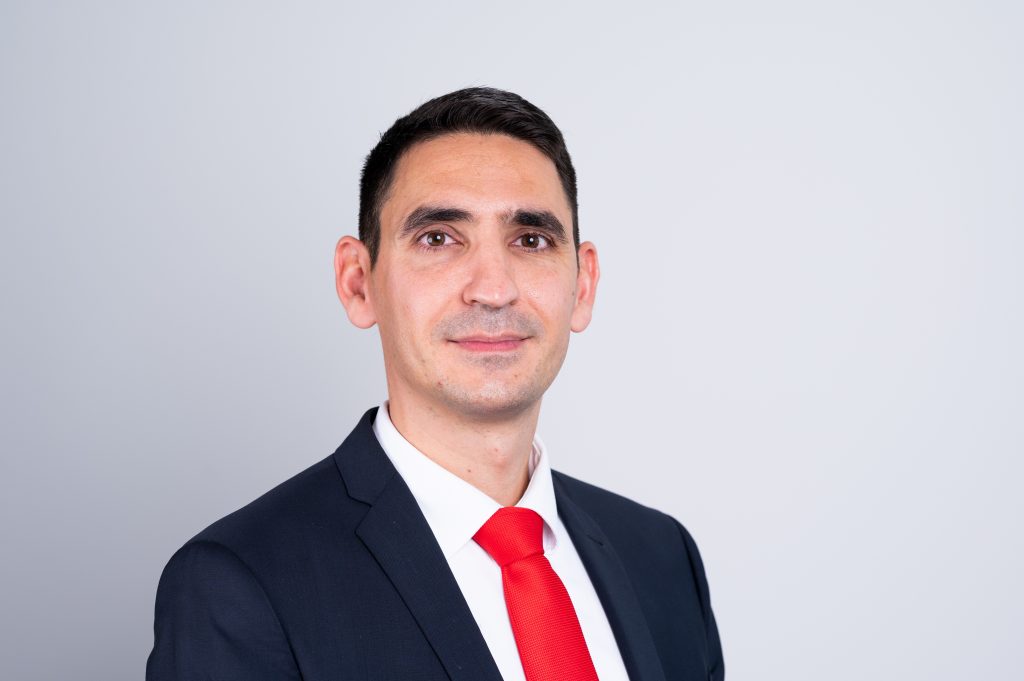 Vincze takes up his new role at a pivotal moment for Nissan. As an OEM, Nissan has worked hard to establish itself as a global leader in electric vehicle technology in recent years and is entering an exciting new era with a refreshed LCV line-up and the upcoming arrival of two new halo products: the Ariya coupe crossover EV and Townstar compact van, which will be available with both petrol and fully electric powertrains.
Fleet managers from both the public and private sectors have been keen to take advantage of Nissan's unrivalled EV expertise, safe in the knowledge that the company will act as a trustworthy and credible partner capable of helping them navigate the issues involved in reducing the carbon footprint of their vehicle parcs.
Fleet orders for the award-winning e-NV200 van and pioneering LEAF passenger car have grown rapidly as organisations have discovered the myriad benefits of zero tailpipe emission motoring.
Fantastic products
And there's no manufacturer better placed to assist its fleet customers than Nissan. A 43-strong business centre network plus customer-focused account management teams work together to support business partners of all shapes and sizes with flexible finance arrangements provided via RCI Financial Services.
Csaba Vincze said: ''Managing the transition to electric vehicles can be a daunting process for corporate fleets, which is why Nissan's ten years of experience with EVs is so valuable. We can help businesses understand the benefits, advise on how they can fit into their organisation, and deliver fantastic products and sales support.
"This leadership in electrification, together with our rapidly growing LCV offering, make Nissan a perfect partner for today's fleet needs and I look forward to making even more progress with our many valued business clients in the months and years ahead.''
Nissan is certainly not resting on its laurels. All-new Qashqai will soon be equipped with Nissan's unique e-POWER technology, which combines the enjoyable, seamless linear acceleration of an EV, but without the need for charging.
Then there's Ariya, Nissan's all-new electric crossover, also arriving in the UK next year. Boasting a range of more than 300 miles, this futuristic next-generation EV will deliver even more electrification options for fleet managers.
On the commercial vehicle front, Nissan recently unveiled the all-new Townstar van, set to build on Nissan's ground-breaking electric van heritage in the UK. This next generation compact LCV will include a fully electric model capable of driving up to 177 miles on a single charge (pending homologation). A petrol version will also be available.