IN 2008, Nissan and PlayStation® joined forces in Europe to create an experiment to see if a Gran Turismo® gamer could transfer their skills to become a real racing driver.
Fast forward to 2015, and the Nissan PlayStation GT Academy has attracted over five million entrants and become an established route into top-level motorsport. Its talented alumni continue to deliver race wins and podiums for Nissan in a variety of championships across the globe.
GT Academy is getting bigger and better each year. In 2015, 24 countries across the world have participated in three virtual-to-reality competitions. The fastest gamers on PlayStation's Gran Turismo®6 racing game take part in three ultra-competitive Race Camps where their skills and determination are put to the test behind the wheel of Nissan performance cars such as the 370Z and GT-R, under the tutelage of world class racing drivers. The three winners then take part in Nissan's all-encompassing Driver Development Programme to ready them for a career as a racing driver.
The results of GT Academy have been spectacular. Lucas Ordoñez, an MBA student from Spain, spearheaded the programme in 2008. He now races for Nissan in the Super GT500 class in Japan and has two Le Mans 24 Hour podium finishes to his name.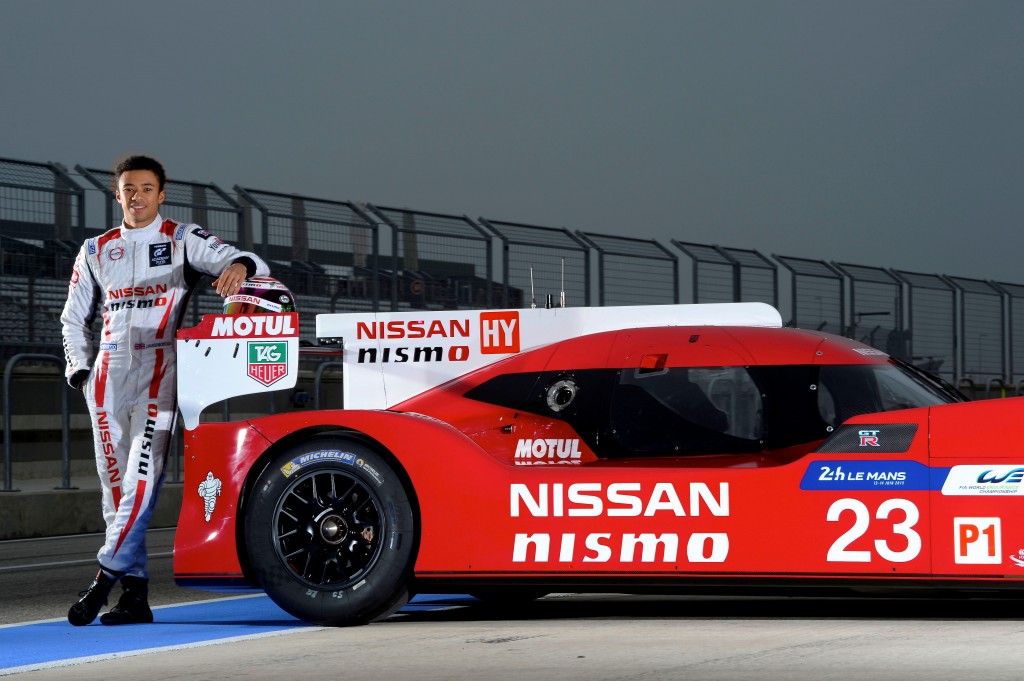 Jann Mardenborough, the 2011 winner from the UK, competes in the GP3 series and took another step towards Formula 1 last weekend when he raced in the GP2 class in Monza, Italy. A host of other NISMO Athletes, who won their opportunities through GT Academy, continue to impress around the world.
This year the International (Australia, Mexico, North Africa, Turkey, USA) and Asia (India, Indonesia, Japan, Philippines, Thailand) Race Camps took place at the beginning of August at Silverstone Circuit. Australian Matthew Simmons, a 26-year-old courier from Brisbane, managed to beat 29 competitors to be crowned 2015 GT Academy International winner.
The following week an overwhelmed Jose Gerard Policarpio, a 26-year-old customer service agent from Parañaque in the Philippines, was named inaugural winner of GT Academy Asia. Both have already embarked on the Nissan Driver Development programme to prepare them for the 2016 Dubai 24 Hour endurance race in January.
"The GT Academy programme is amazing," commented Simmons. "You can really tell the driver development programme trains you to become an athlete and they teach you all the aspects so by the time you reach that pinnacle and you're at the Dubai 24 Hours you're ready to take on the world."
Darren Cox, NISMO Global Head of Brand, Marketing & Sales, who has been a driving force behind the programme, explains: "The global expansion of GT Academy has been fantastic and we're delighted to have been able to host the first-ever Asia Race Camp. The new markets have so much enthusiasm for the competition. They only have to look at the instant rewards and opportunities that drivers from new markets, many that don't have an established motorsport infrastructure, have been given as a result of GT Academy. It's great that we're able to provide them this unique route into the world of motorsport."
Changes have also been made to the European competition. GT Academy Europe Race Camp moves from its traditional Silverstone home to the glamourous surroundings of Abu Dhabi's Yas Marina Formula One circuit next month. A total of 56 finalists, 28 from online and 28 from live events, from 11 countries will compete for the chance to live their dream as a professional racer.
"Abu Dhabi has some fantastic facilities, guaranteed good weather and some stunning backdrops to enable us to bring GT Academy to a new audience," comments Olivier Pierini, Nissan Europe Manager of Sponsorship and Partnerships.
"GT Academy is about making people's dreams come true, and in Abu Dhabi we are certainly showing off the more glamorous side of becoming a racing driver. However, the competitors should be under no illusion that they will get an easy ride. The road to success is long and hard and only those with the determination and talent to succeed will make it to the end."
More details about GT Academy 2015 can be found on various platforms including: www.facebook.com/GTAcademy, www.gran-turismo.com and Twitter @GTAcademy. #RacingDriverWanted