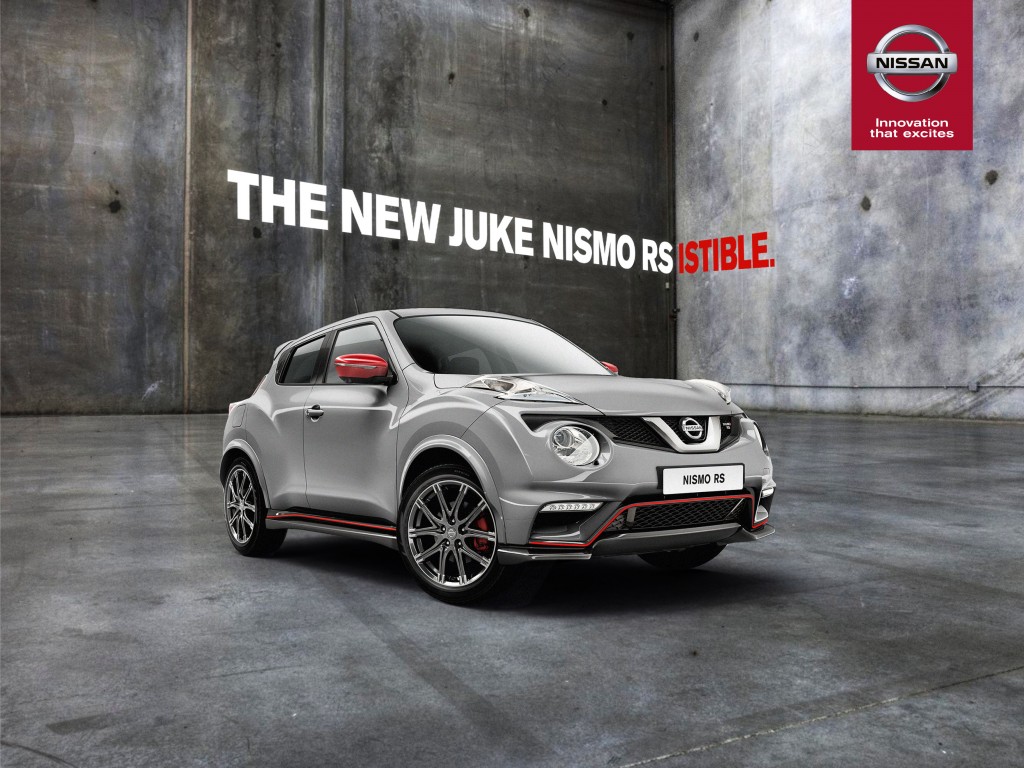 NISSAN has kicked off a new heavyweight media campaign to support the launch of the sportiest Juke ever – the Juke Nismo RS.
The campaign, launched this week, tells the story of Nismo and also continues the Juke 'Tested to Thrill' and 'Personalise Your Thrill' narratives.
Truly multimedia, the campaign spans TV, cinema, video on demand, digital outdoor, print and web. It represents significant investment and has been designed to generate awareness and interest in the Juke and Juke Nismo RS.
The current Juke TV ad will run, with a five-second Nismo tag, on cherry-picked primetime spots during shows including 8 Out Of 10 Cats Does Countdown, 24 Hours In A&E, and The Undateables, as well as broadcasts of the Premier League and FA Cup, having already featured during last night's National Television Awards.
In cinemas, a 60-second version of the Juke Jenny Jones ad featuring Juke personalisation options will be shown. This is a key time for cinemas with the award season in full swing, and the advert will be broadcast at screenings of films such as Foxcatcher, Birdman, American Sniper, Whiplash, and The Gambler.
Multi-platform ads will also appear across automotive titles, including both print and digital versions of titles such as Top Gear, EVO, Car and What Car? and lifestyle titles and newspaper supplements including Men's Health, GQ, Esquire, Times Magazine and Guardian Weekend. These titles will run a combination of Nismo and Jenny Jones adverts.
Meanwhile, a digital outdoor campaign will promote Juke Nismo RS to huge numbers of people at 26 premium digital roadside sites across the cities of London, Manchester, Birmingham and Glasgow.