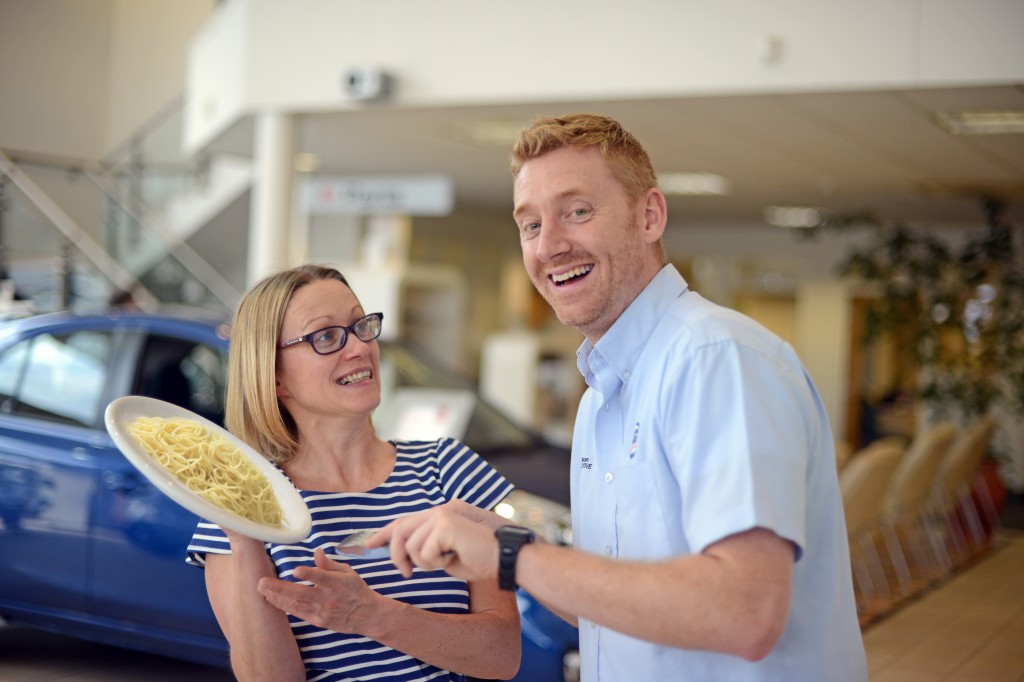 HE'S used to rustling up great deals for customers, but a Chesterfield car salesman has been cooking up treats in the kitchen instead for TV show Come Dine With Me.
Paul Nicholson, a sales executive at Gordon Lamb Nissan, in Discovery Way, applied to appear on the hit Channel 4 series alongside his partner, Sarah Slater.
A producer from Couples Come Dine With Me – a new version of the show – then paid a visit to their home in Dronfield, Derbyshire, to audition them.
Within weeks they were competing with other couples to win a £1,000 cash prize – by staging the best dinner party.
The episode is to be aired in the next few months, but Paul, 36, is remaining tight-lipped on how they got on.
He said: "It was a great experience. We applied but thought nothing of it until we received a phone call and visit by the producer.
"They must have loved our personalities as we were chosen to appear on the show.
"We hosted the first night. My partner did most of the cooking ¬– I just tried to help out where I could, as I'm not that great in the kitchen.
"It was weird having strangers in your house and a film crew in your kitchen, but we enjoyed every minute of it."
He joked: "Nissan customers can now come into Gordon Lamb and buy a car off a TV star!"