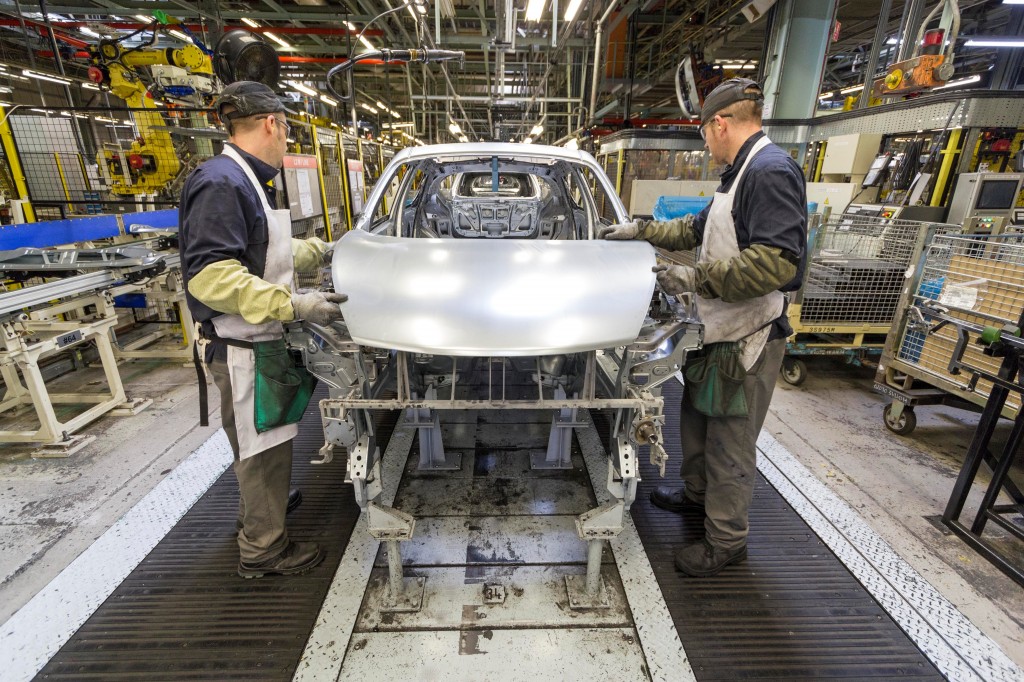 BOASTING fresh design features and packed with extra technology, Nissan's new and improved Juke is now in production for Europe.
Already the runaway leader in B-segment crossovers, with more than 540,000 Jukes produced in the UK since 2010, Nissan has invested £20m in its Sunderland plant for production of this significantly revised model, enabling a series of design enhancements, new engines and technologies and a wide-ranging personalisation programme.
The launch of the new Juke completes the total refresh of the plant's product line-up in just over a year, following the start of production of Nissan's all-electric LEAF, new Note and new Qashqai in Sunderland, representing more than £800m investment and supporting more than 38,000 UK automotive jobs.
It also coincides with a new recruitment drive for maintenance professionals to support a third year of 500,000 output at the plant, with 50 new posts available for experienced technicians to support high volumes across vehicle, powertrain and battery facilities.
Kevin Fitzpatrick, Nissan's Vice-President for Manufacturing in the UK,  said: "The launch of the new Juke further strengthens Nissan's command of the crossover market. With a new Qashqai and now a new Juke in production at Sunderland, the crossover has become part of this plant's DNA.
"This significantly revised new Juke is another example of how we never stand still at Nissan, so we are looking for experienced maintenance professionals who can help us build on our recent achievements and support the efficient running of the plant."
Positions currently being advertised include electrical and mechanical maintenance technicians and supervisors. The website http://www.careersatnissan.co.uk/ has details of all current vacancies.
The extensive changes on the new Juke include a new design at the front and rear, a new downsized DIG-T 115 turbocharged engine offering greater performance, economy and lower emissions, a revised DIG-T 190 engine, the latest NissanConnect driver-vehicle interface, Nissan Safety Shield, Nissan's Dynamic Control system, plus a new open-air panoramic glass roof.
Space in the luggage area has also increased by 40 per cent in two-wheel drive versions.
The new Juke is on sale now in the UK and across all European markets in the coming weeks.