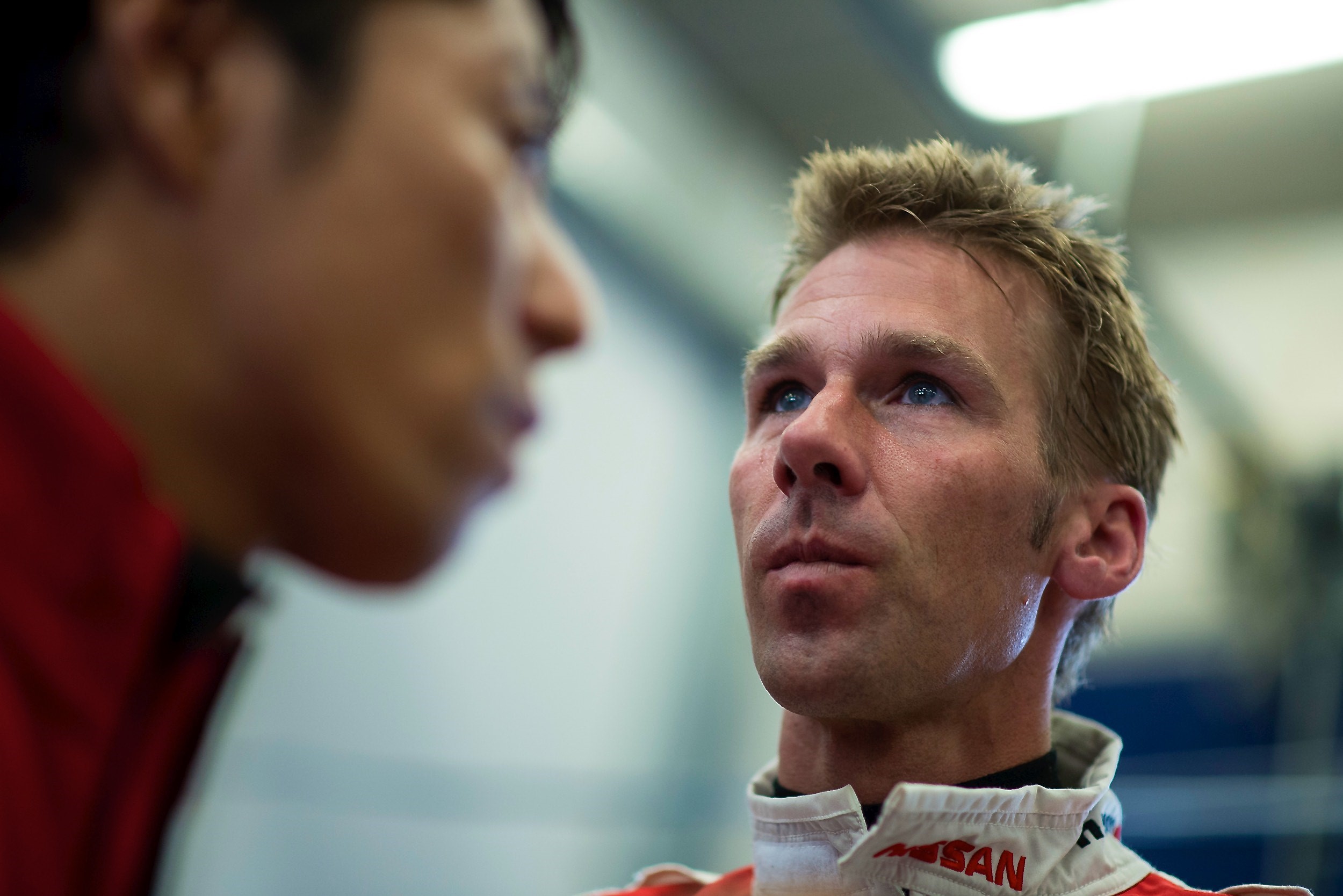 NISSAN and Nismo have doubled their efforts for this year's Nürburgring 24-Hour with two Nissan GT-R Nismo GT3 entries set to fight for the win.
Reigning Blancpain Endurance Series champions Nissan GT Academy Team RJN will be out to improve on their ninth place finish in last year's ADAC Zurich 24-Hour Race, but an additional GT-R will now be on track with newly signed customer team Zakspeed.
From its headquarters based on site at the Nürburgring, the famous German squad has triumphed three times at the iconic endurance classic: in 1999, 2001 and 2002.
Nismo ambassador and former Super GT and FIA GT1 World Champion Michael Krumm, pictured above, is the first driver confirmed for this year's 24-hour assault.
"I'm really looking forward to getting back in the Nissan GT-R Nismo GT3 at the Nürburgring. The track is an enormous challenge and competing at the 'Ring is an incredible opportunity for any driver," he said.
"Last year we had a strong run to finish in the top 10, and despite the fact the competition in the GT3 category continues to get tougher, I'm confident the GT-R will be very competitive.
"The car clinched championships in Europe and Japan at the end of last year and has already been on the podium at Bathurst in Australia and led races and been on the podium in World Challenge in the US this year."
GT Academy Team RJN and Zakspeed will contest both the Nürburgring six-hour qualification race on April 17 as well as the 24-hour.
Nissan's Global Motorsport Director, Michael Carcamo, said: "The Nürburgring is clearly one of the most demanding tracks in the world and a 24-hour race is an even greater challenge.
"The fact that the 150+ entries represent virtually every brand in the world certainly showcases the iconic nature of this race. Last year we finished ninth and we would certainly love to build on that. Having a customer team like Zakspeed with its amazing experience at the Nürburgring will certainly enhance our programme and we're really looking forward to working with them."
The Nordschleife circuit is renowned as one of the biggest challenges in global motorsport. The legendary circuit became a cult favourite for Nissan GT-R fans after Krumm's then record-breaking lap of 7 minutes, 8.679 seconds in 2013.
"The road car lap by Michael was the fastest ever for a volume production car around the Nürburgring at the time, so the track is certainly a very important part of GT-R history and culture," said Carcamo. "Our engineers have certainly taken inspiration from that and lessons learned from the experience have gone into improving both the road car and race car versions of the GT-R."
The remaining drivers for both the Nissan GT Academy Team RJN and Zakspeed entries will be revealed in the coming weeks.