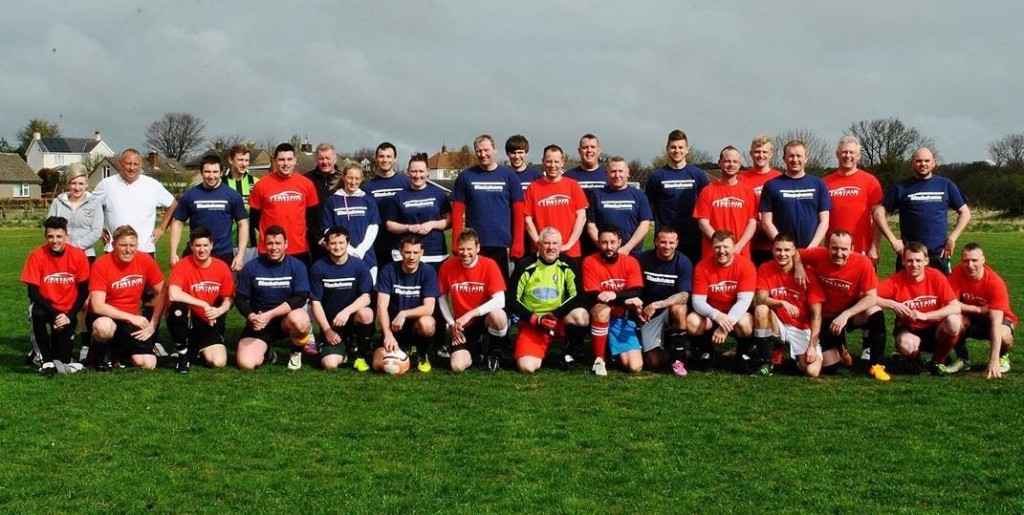 TWO car dealerships in Alnwick, Northumberland, scored an impressive amount of money for Cancer Research UK after staging a charity football match.
Blackshaws Nissan in Lionheart Enterprise Park agreed to a challenge match with neighbouring dealership, Tustain Motors, in a bid to raise money for the charity.
Team Blackshaws triumphed on the day, winning 4-1 thanks to goals from Workshop Technician Gary Reed and Bodyshop Technician Mark Oman.
But Cancer Research UK was the main winner, with the game raising more than £1,000 for the charity.
It's now hoped the challenge match will become an annual event.
William Blackshaw, Dealer Principal at Blackshaws Nissan, said: "We would like to say a big thank you to everyone who came to watch the charity football match.
"The game was played in great spirit. Both teams went out to win but also wanted to raise as much money as possible for Cancer Research UK.
"It was a fantastic amount to raise in one day for such a wonderful cause. Hopefully we'll collect even more over the next few years if this becomes an annual event."