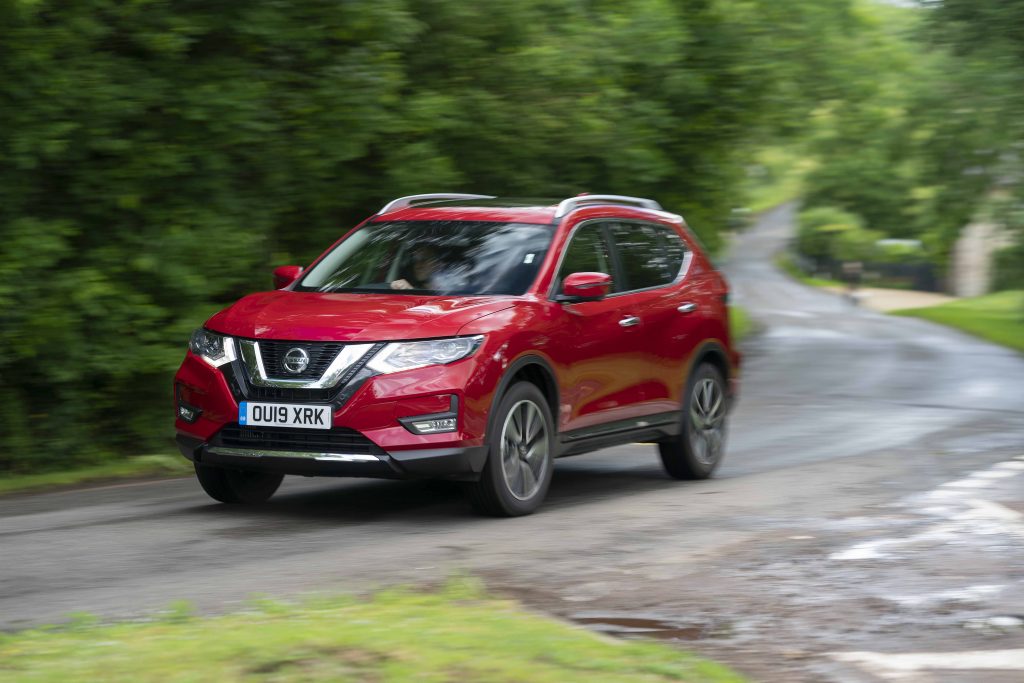 The competition rolled over for the Nissan X-Trail in the Best Dog-Friendly Car of the Year category at the Sunday Times Motor Awards 2019 tonight (Wednesday , 2 October).
The SUV was recognised by the judges for its ability to take the 'ruff' with the smooth, making it the ideal choice for man's best friend. With seven seats and 565 litres of boot space, there's plenty of room for wagging tails.
The Sunday Times Motor Awards judges not only looked for cars with a good boot capacity, but also how easy they were to get in and out of and their overall shape. This panel of experts narrowed the finalists down to their five favourite dog-friendly cars and the overall winner was decided by public vote.
According to the judges, the X-Trail is top dog for this class and added "The X-Trail is a comfortable and, yes, loveable companion – just like man's best friend – plus, it's more affordable than the Land Rover Discovery. The boot is a generous size and Nissan offers extras, such as a waterproof boot liner and even a Paw Pack – a ramp to save Fido's legs from harm when jumping in and out."
The X-Trail benefits from Nissan Intelligent Mobility and the option of four-wheel drive, giving drivers peace of mind when transporting their furry friends. Clever features, such as Intelligent Ride Control helps smooth out the bumps whilst driving along the road and the around view monitor with moving object detection warns you of any other moving creatures close-by.
Accepting the award on the night was Nissan Motor GB Marketing Director Nicolas Verneuil. He said: "The Nissan X-Trail has always focused on serving the entire family, including the four-legged kind. It's an honour to have it recognised for its dog-friendly credentials.
"With great space, rugged options and a variety of powertrains, it's easy to find an X-Trail to suit your family – and your dog's – lifestyle."
The Nissan X-Trail is available to order at dealerships, with prices starting from £25,795.