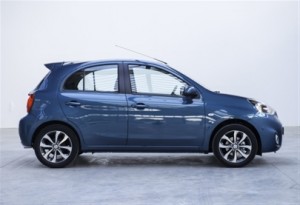 TODAY, Nissan Insider has a press release for you if you're planning a special event to reveal new Note and new Micra to your customers.
The two eagerly-awaited new models are causing quite a stir.
New Note will have an important role to play during the second half of 2013 as it goes head-to-head with cars such as Ford's Fiesta in the heart of the B segment.
Meanwhile, the latest incarnation of Micra offers more technology, equipment and value for money than ever before, as well as a bold new look front and rear and a complete interior makeover.
So if you're planning a special occasion to take the wraps off the two cars, this release will be perfect.
It couldn't be easier
The principle is the same as for other releases we have compiled – and it couldn't be easier to fill the blanks in the document and get it off to your local media outlets.
Of course, if you would prefer us to do the work instead, we'd be happy to do so: just give us a call on 0845 0550504 and we'll get in touch with your local newspapers and radio stations for you.