NISSAN has unveiled a new logo as it starts a fresh chapter in its long and illustrious history.
For the past 20 years, the outgoing logo has been a beacon on its vehicles and so much more. It has served as an identity, a business card, a handshake and the first greeting between customers and the driving excitement that Nissan vehicles provide.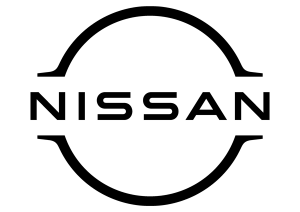 Nissan's new 'calling card' reflects the significant changes in society over the last two decades. It is a reimagination of the iconic Nissan brand logo for a new chapter.
Nissan's new logo comes alive as it pivots to the future while staying proudly connected to the manufacturer's rich heritage and tradition of innovation.
The company name remains at the centre, communicating an instantly recognisable brand that evokes past milestones and memories while also conveying evolution.
The design process
The journey began in the summer of 2017, when Alfonso Albaisa, Nissan's senior vice president of global design, began to study potential changes to Nissan's logo and brand identity.
He set up a design team led by Tsutomu Matsuo, deputy general manager of Nissan's advanced design department, to study everything from a subtle evolution to a complete reinvention.
Albaisa offered the keywords 'thin, light and flexible,' and set Matsuo and his team on their journey.
Over the next two years, the team sketched and plotted several iterations, always keeping Aikawa's directive words in mind: 'Be passionate, be an innovator, be a challenger.'
After countless sketches and several mock-ups, the result was a logo with a two-dimensional impression.
The overall effect of the redesign is a transition from a hard-edged, industrial feel to a refined, familiar and digital-friendly look.
The new logo started to appear last month, both in digital and physical forms. Nissan's electric vehicles will feature an exclusive illuminated version lit by 20 LEDs (corresponding to the number of years between logo redesigns), a prominent visual reminder that Nissan is driving towards an electrified future.
This will be followed by the new logo being incorporated across mediums; from letterhead and dealership signs to social media and digital advertising. One of four iterations will allow the new logo to flexibly accommodate varying communication points.
The recently unveiled Nissan Ariya, the first crossover EV for the brand, is the first car to be emblazoned with the new logo. Additional vehicles will sport the new logo in the coming years as the new chapter of Nissan evolves.