Nissan has enjoyed a double triumph at the 2021 FirstCar Awards, with two of its models picking up sought-after 'highly commended' accolades.
The Nissan Juke (2010-2019) was successful in the 'Most Wanted Used Car of the Year' category while the Nissan Micra received its award in the 'New Car of the Year' section.
Both received complimentary comments from the judges with their levels of technology and safety coming in for particular praise.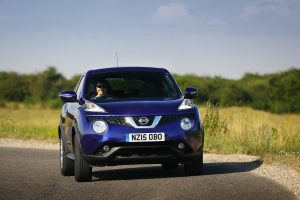 Discussing the merits of Juke, David Motton, head of the FirstCar Awards judging panel and FirstCar editor, said: ''Nissan's pocket-sized crossover looks like nothing else on the road.
''There's lots of tech and gadgets, especially on the mid-spec Acenta model and above, and there have been loads of special editions with distinctive colours and styling tweaks.''
Turning his attention to Micra, he added: ''Twice a winner of the FirstCar 'New Car of the Year' title, the Nissan Micra set the benchmark against which this year's contenders were measured.
''It's extremely safe, with a five-star rating from the experts at EuroNCAP and autonomous emergency braking as standard. There's also plenty of opportunity to personalise the looks, low running costs, and lots of standard equipment.''
A Nissan spokesman said: ''Juke and Micra are two of our best-known and best-loved cars and we're thrilled by the recognition they have received at this year's FirstCar Awards.
''We're particularly pleased of course that new drivers have had a say in their success – it's important to remember that car manufacturers need to appeal to the next generation of motorists!''
FirstCar is the leading publisher in the new driver market and produces a wide range of resources, mainly aimed at helping to educate young drivers.
Its portfolio of publications includes FirstCar Theory and FirstCar Practical – published on behalf of the government – plus The Young Driver's Guide.
Its award scheme, held in association with QuoteZone.co.uk, recognises and rewards the best products and services within the new driver sector. As well as a judging panel, more than 35,000 new drivers cast their votes to help decide the winners.