The utility company Scottish Water has continued the electrification of its vehicle fleet with the arrival of 20 brand new e-NV200 vans from Nissan.
The all-electric LCVs have now started performing daily duties for the company and join vans from other manufacturers – and a number of Nissan LEAF pool cars – as Scottish Water forges ahead on its path to 'net zero'.
The decision to acquire the e-NV200s came after a report for Scottish Water found it would be possible for the organisation to turn 60 per cent of its vehicle parc electric to reduce carbon emissions.
And fleet decision makers at the company found that the e-NV200 was an ideal choice thanks to its impressive range and clever technology, plus great levels of practicality and comfort.
As well as achieving significant emission reductions, the vehicles will generate substantial financial savings due to reduced fuel and maintenance costs. Scottish Water secured funding from the Transport Scotland Switched On Fleets programme to help with their acquisition.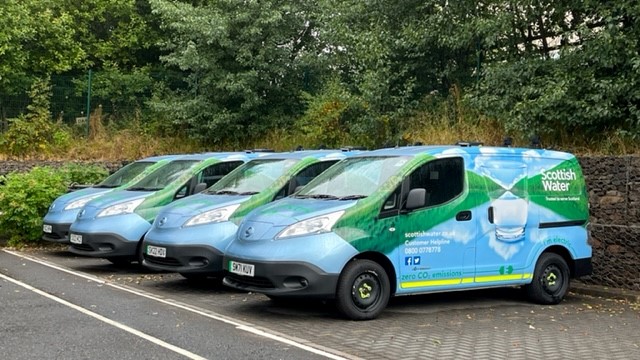 Scottish Water operates one of the largest fleets north of the border with a parc of over 1,300 vehicles travelling up to 19 million miles a year between them.
Holly McPhee, EV Transition Change Lead at the organisation, confirmed: ''Our new e-NV200s have just been delivered. They look great – and have been very well received.
''They are being used by our water and waste water operational teams, working out of sewage treatment works and water treatment works. They don't carry huge amounts of equipment but have been converted to accommodate standpipes, personal protective equipment (PPE), etc.''
Holly said Scottish Water had planned carefully to enable the efficient running of the vehicles moving forward, with homechargers installed where possible and the provision of facilities at its offices, treatment plants and depots.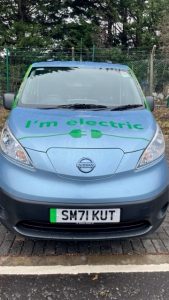 And she said that although some members of staff understandably had questions about making the change to zero tailpipe emission technology, they were soon won over when they learned about the e-NV200's capabilities.
The award-winning van is powered a 40kWh battery, providing an operational range of up to 187 miles. It has a maximum cargo capacity in excess of 700kg and four cubic metres plus vehicle-to-grid charging technology.
''It wasn't a hard sell,'' explained Holly. ''Because we are a utility company, and Scottish Water is publicly owned, we didn't want our choice of vehicle to impact our levels of customer service – and there is no question of that being the case with our e-NV200s. They're more than up to the job.''
Scottish Water worked with David Stead, Corporate Manager at Western Nissan, Edinburgh, and Karen Reid, National Corporate Sales Manager at Nissan Fleet Sales, in acquiring the vehicles.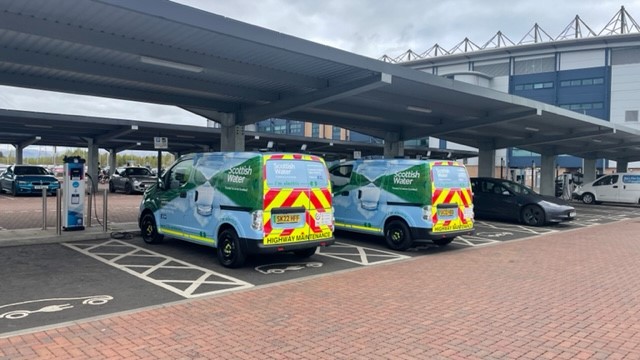 David Stead commented: ''It was a pleasure to work with Holly and her team on the procurement of this batch of 20 e-NV200s for Scottish Water.
''The e-NV200 is a proven performer for companies and organisations of all shapes and sizes and we couldn't be more delighted to have been involved in the supply of these vehicles.''
Karen Reid added: ''Scottish Water has shown that it is serious about decarbonising its operations and the team there deserve huge credit for their efforts.
''We're delighted to have been a chosen manufacturer partner as they have been adding EVs to their vehicle parc and we look forward to the relationship continuing for many years to come.''