SPIE UK, a subsidiary of SPIE, the European leader in multi-technical services in the areas of energy and communications, has put Nissan at the heart of its future fleet strategy.
The company is rolling out 60 new e-NV200 electric vehicles, the first in a series of introductions of alternatively-fuelled vehicles across its UK business.
SPIE UK has set itself the target of replacing 98 per cent of its fleet with alternatively-fuelled vehicles by 2025. The move is part of a commitment to reduce its impact on the environment.
By acting in this way, SPIE UK says it should reduce its CO2 emissions by approximately 20 per cent in the next 12 months, rising to 80 per cent by 2025.
It was confirmed today that the first vehicles to hit the road under SPIE's future fleet strategy will be 60 Nissan e-NV200 vans.
SPIE has chosen the e-NV200 because it is aligned with its operational requirements. Alongside zero-tailpipe emissions, the e-NV200 delivers low operating costs, high efficiency and high-end levels of performance.
The award-winning e-NV200 is powered by the same 40kWh battery as the Nissan LEAF passenger car, providing an operational range of 187 miles together with a maximum cargo capacity of over 700kg and four cubic metres plus vehicle-to-grid charging technology.
Moreover, the vehicles will be fitted with a range of additional high-tech features to improve their safety, performance and ease of use.
These include autonomous braking; driver and passenger airbags; vehicle telemetry; 60mph speed limiter; front- and rear-facing safety cameras plus parking assistance sensors and cameras. Additionally, to help reduce "range anxiety", the vehicles feature satellite navigation with live traffic displays and directions to nearby charging points.
Climate goals
According to Keith Atkins, Head of Fleet, SPIE UK: "The introduction of these electric vehicles is the latest step in the SPIE UK's future fleet strategy and is another step that SPIE UK is taking in its transition to meet its climate goals.
"Not only will the rollout of these alternatively-fuelled vehicles work for our business, but also our employees. Working with them to understand how we can make this change a sustainable part of their lives, as well as being a sustainable change for the planet, was incredibly important to us.
"The steps we have put in place will ensure that SPIE UK will successfully play its part in a low-carbon future, and we look forward to working with our partners to achieve this."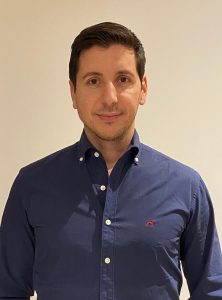 Andrea Patti, Head of Corporate Sales at Nissan, said: "We are really proud of our partnership with SPIE and wholeheartedly support their efforts to decarbonise. They are, of course, doing incredibly important work to encourage and assist others to follow suit.
"We applaud proactive organisations who are leading in this space and are very thankful to SPIE for choosing our brand. We send them every good wish and look forward to maintaining the relationship as they continue to introduce electric vehicles to their fleet."
Tim Laver, Managing Director of ALD Automotive, SPIE's fleet partner, said: "Fleets need to consider how they will transition away from internal combustion engined vehicles. As SPIE embarks on its new strategy, we're committed to helping them transition to a zero-emission vehicle parc and excited to support them."
Glenn Smith, Director of TGS, said: "TGS were appointed as SPIE's vehicle conversion partner and we are very pleased to have had the opportunity to play a vital part in the Implementation of their Future Fleet Strategy."