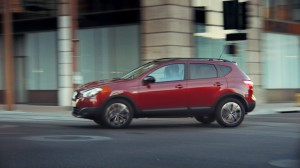 NISSAN in Europe has announced sales of 51,651 units in November – a figure broadly in line with expectations.
For the calendar year-to-date, Nissan's sales in Europe hit 585,234 units. Nissan's results for November 2013 are in line with expectations, given the continuing difficult economic climate.
In some markets, Nissan increased sales, notably in Russia which increased 35.8 per cent on November 2012 with 14,586 units sold.
Across the Nissan model range, sales were directly in line with 2013 figures contributing to the steady 3.5 per cent market share across the region. Accumulative market share from January to November 2013 stands at 3.5 per cent.
Top-performing models fuelling this growth across the region included the Sunderland-produced Qashqai and Juke, underlining Nissan's continued dominance of the crossover sector. Sales of Note and Micra increased month on month across the region.
Nissan Europe Vice President Sales Operations, Raoul Picello, said: 'The rest of the financial year will be challenging for the entire automotive industry but consistent growth across Nissan's high-performing product categories gives us the confidence we need to weather the economic storm.
Healthy performance
'Considering the overall drop in demand in some regional markets, our calendar year to performance is healthy and demonstrates the underlying popularity of our extensive model range.
'Despite the headwinds we are currently facing, we have successfully maintained our overall market share, and in some key countries, we continue to make significant gains over a very strong 2012.'