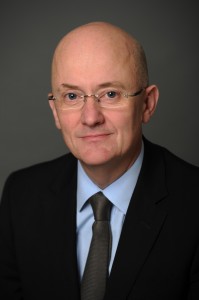 I WAS pleased to be at the unveiling of the next-generation Qashqai – a car that represents a great opportunity for us all as we prepare to move into 2014.
It's a car we should be really excited about, for several reasons. In my opinion, it represents the best model change that Nissan has ever done – and we're doing it on our most successful car.
Our loyalty on the current model is the highest we have ever had – somewhere in the region of 70 per cent.
So when you combine that with a new, more exciting and more attractive car, all of a sudden, things start to look very promising.
Now the new Qashqai has been officially unveiled, you will see increasing levels of coverage online and in the printed media. That will really start to ramp up when UK journalists have the chance to get behind the wheel early in the new year.
We've set an order target for January somewhere in the region of 2,000 cars. That might sound a lot – it works out at around 10 per dealer – but I think given the loyalty we have, and given the database we have, we should be able to achieve it.
And in March, we'll be expecting great things.
At the launch, I was asked to name my favourite feature of the new car. I had to say the interior quality. You really do think 'wow' when you see it. Sit in the new Qashqai and you could be in a car from a premium German brand.
More gadgetry
The second thing I really like is the styling. A little bit longer, wider and lower, new Qashqai has more of a sporty profile. It's an elegant car – and its road presence will be commanding.
What's more, it's much higher-specced than the outgoing model with many more technological features – more gadgetry basically.
So to conclude, we've got a good-looking car with a fantastic interior and very fuel-efficient engines, starting from 99 grammes.
I'd say we've hit the nail squarely on the head.