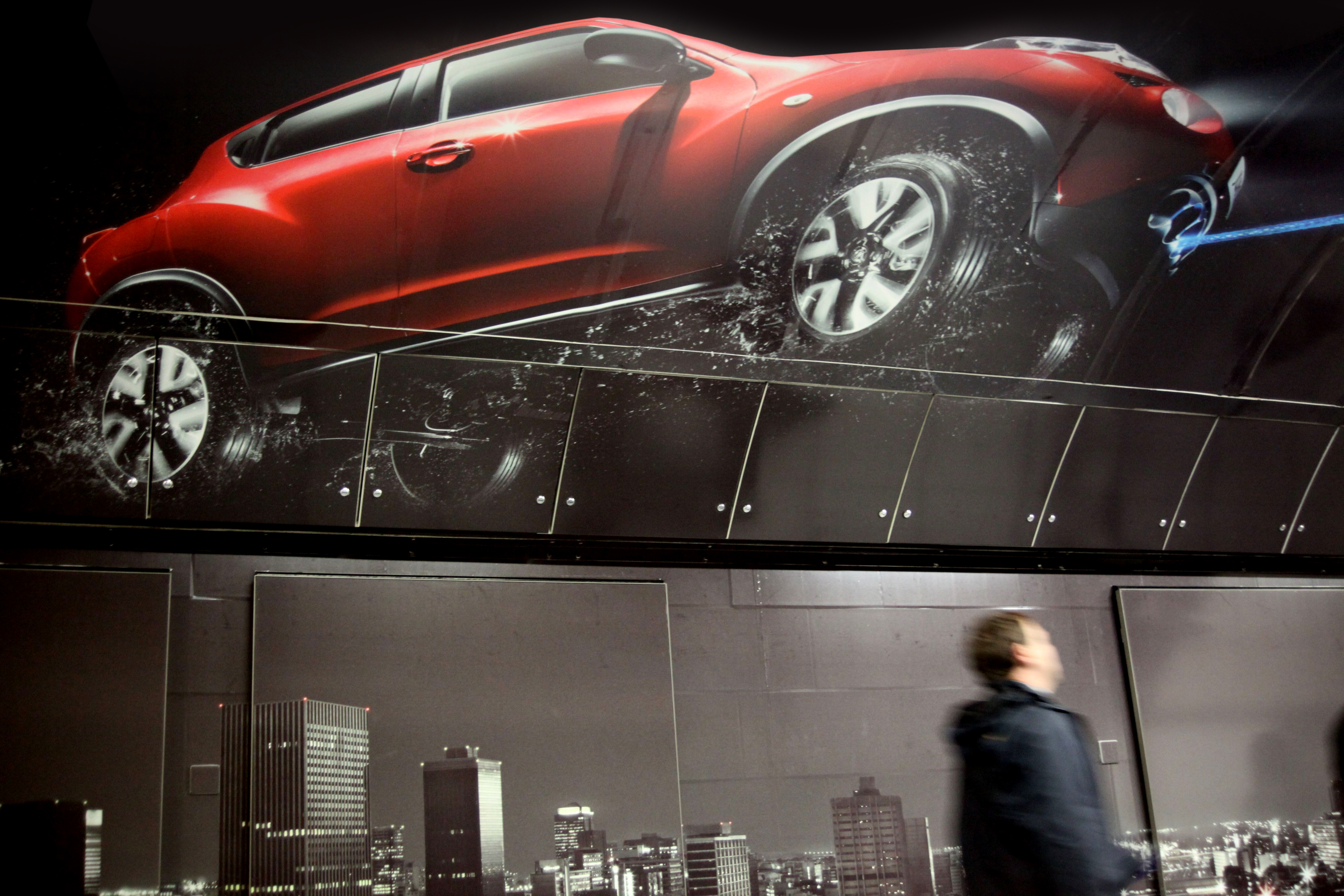 NISSAN has launched the first ever 360-degree advertising wrap inside the London Underground to promote the funky Juke crossover and its innovative Nissan Connect technology.
The 360o advertising wrap covers the walls, ceiling and floor of the walkway to the Bakerloo and Victoria lines inside Oxford Circus station.
The campaign will highlight the Nissan Connect technology that allows drivers to plot a journey on any device and send it remotely to their car. Featuring the strap-line 'Turn every drive into a ride with Google Send-to-Car technology' the advert will give the 2.7m passengers who will use the station over the next two weeks the impression that they're standing on the roof of a building in the middle of a cityscape at night, as the Nissan Juke glides above them.
Guillaume Masurel, Marketing Director at Nissan Motor (GB), said: 'This campaign will create a brief moment of exhilaration for commuters by physically placing them at the heart of an all-encompassing, dramatic set-up. It also pays homage to a commitment at Nissan that we reflect products, such as Nissan Connect, through innovative and engaging marketing.'
Funky look
Google Send-To-Car technology is available on the Nissan Juke n-tec. Priced from £16,295, this gadget-focused model features dramatic 18-inch black and silver alloy wheels, gloss black B-pillars and door mirrors and black bezels for the bonnet light strips. On the inside, a gloss black centre console and gloss black door trim finishers complete the funky look.
In addition to the Google Send-To-Car technology, the new generation Connect system integrates the Juke's sat nav system with Bluetooth connectivity for mobile phones and MP3 players.