A new project that looks at how electric cars can be integrated into public and private power grids has delivered convincing interim results.
For a year now, the participants in the project – called 'i-rEzEPT' – have not only been meeting their mobility needs with a Nissan LEAF, but have also been using the electric car as a temporary storage system in their homes as a power grid for self-produced electricity.
As part of the field test, electric car pioneer Nissan equipped 13 homeowners from all over Germany,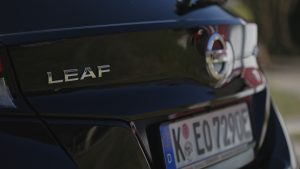 who already have a photovoltaic system, with a 100 per cent electric Nissan LEAF and a suitable charging station.
The aim is to make the best possible use of the household's supply of self-generated solar power, relieve the public power grid and at the same time reduce the operating costs of the electric vehicle.
Making use of the Nissan LEAF's unique bidirectional charging capability, often referred to as vehicle-to-grid technology (V2G for short), participants can use the vehicles to store solar energy generated on the roof of their house in the battery and, if necessary, transfer it to the household or feed it into the public grid.
Nissan launched the "i-rEzEPT" project together with Bosch.IO and the Fraunhofer Institutes IAO and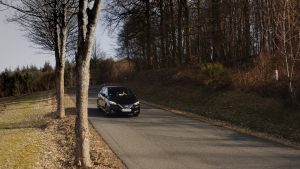 IFAM. The venture is also supported by the Federal Ministry of Transport and Digital Infrastructure as part of the electromobility funding guideline with a total of £2.05 million.
"Electric cars should be charged when electricity from wind or solar energy is available," says Stefan Sonntag, Program Manager for E-Mobility at NOW GmbH, a subsidiary of the Federal Ministry of Transport. "i-rEzEPT is testing just that and enables using the energy not only for green driving, but also for powering your own home."
The project name "i-rEzEPT" stands for "intelligent regenerative electric vehicles for self-power maximisation and primary control market participation".
It aims to further promote the spread and acceptance of electric vehicles and also highlight the role that electric cars can play in stabilising public and private power grids.