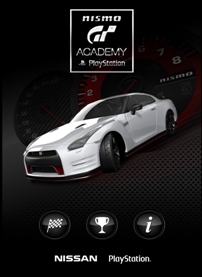 THE GT Academy Challenge has been launched on Facebook as Nissan and Sony continue their search for the next virtual-to-reality racer. 
The quest began last month, with gamers around the world aiming to perfect their laps on Gran Turismo 6 and progress to the next round of the NISMO PlayStation GT Academy competition.
Now available to play exclusively on Facebook, the GT Academy Challenge 2014 is a fun game that tests reactions and driving skills. A leaderboard shows the highest scores, and the eligible top performers in each country will be invited to an exclusive Gran Turismo 6 qualifying day, where they will go head-to-head on the highly acclaimed driving simulator game. Those who perform best will win a place at their local national final, joined by the top qualifiers from the in-game qualification round on GT6TM, as well as those who earned their place in a local live event competition, with all of them being challenged on gaming, driving, media and fitness.
And that could be just the beginning. Those who progress from the national final will go on to the European Race Camp, which takes place at Silverstone Circuit, the iconic home of British motorsport. The finalists will be put through their paces on and off the track, with this year's GT Academy champion crowned at the end of the week-long challenge. There's a lot at stake, too, as the overall winner will be given the chance to become a real-life racing driver for Nissan. They will receive three months' intensive training to prepare them for taking to the track with Nissan at the Dubai 24 Hour race in January 2015.
GT Academy graduates have gone on to great things as NISMO Athletes with Nissan's motorsport backing, and 2014 is shaping up to be another exciting year. Nissan recently announced that its Le Mans 24 Hours line-up features no fewer than four former GT Academy winners. One of them is 2011 champion Jann Mardenborough, who is also racing in the GP3 Championship on the Formula 1® calendar. Inaugural Academy winner Lucas Ordoñez is currently racing in Japan's Super GT series.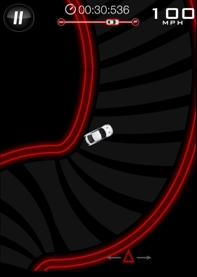 Usama Al-Qassab, Vice-President Product Marketing at Sony Computer Entertainment Europe, said: "GT Academy is all about finding real racing talent from among the vast pool of superfast gamers. However, we know that not all the gamers out there will have a copy of Gran Turismo 6 and so this is a chance for them to enter by an alternative route, as well as being a lot of fun. They'll still have to prove themselves on GT6, however, to make it to the next stage."
The GT Academy Challenge is available for anyone to play on Facebook until 16 June. Eligible winners will be notified via Facebook shortly after the closing date and will be invited to an exclusive gaming qualification day.
Anyone with a copy of Gran Turismo 6 can also aim to qualify for their national final via the qualifying round on GT6. Qualifying on GT6 is open until 7.59am BST on 16 June and is available to anyone with a PlayStation Network ID and a copy of Gran Turismo 6.
To take part in the GT Academy Challenge, visit www.facebook.com/GTAcademy