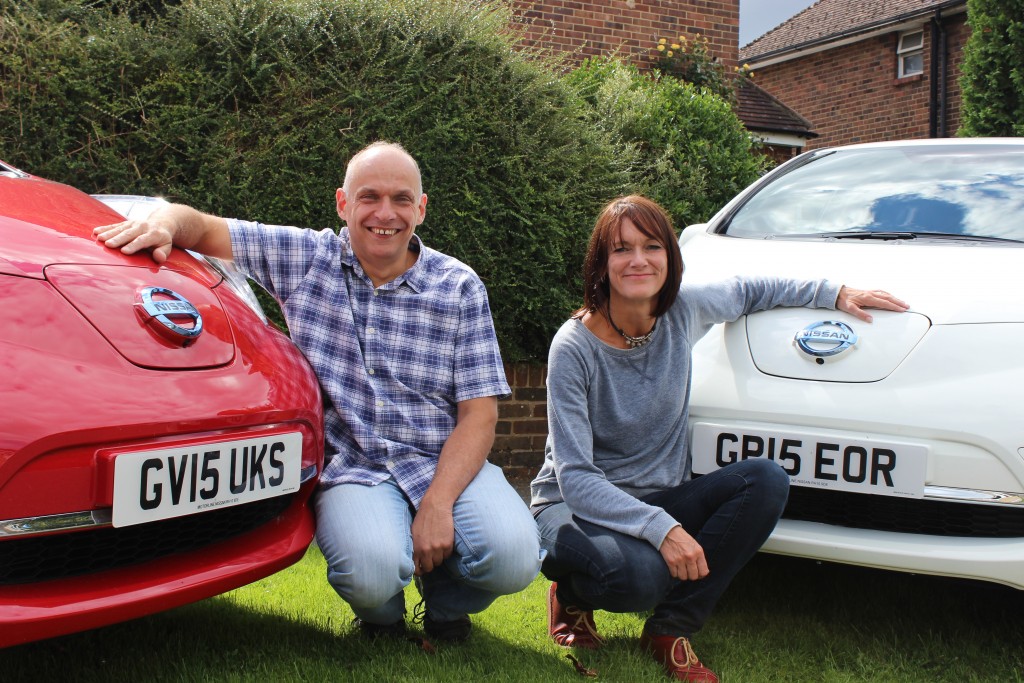 TWO neighbours have both joined the electric car revolution – thanks to a chat over the garden fence.
Colin Gardner, from Horsham, West Sussex, had taken an all-electric Nissan LEAF for a free test drive from Motorline Nissan in Gatwick Road, Crawley.
As well as impressing Colin, the LEAF also captured the imagination of his next-door neighbour, Carmel Checkland – who ended up buying one as well.
Carmel, a secondary school teacher, said: "We have quite long chats over the garden fence and he told me all about the research he had done into the LEAF. So I decided "what's good for Colin is good for me". He took me out for a drive in it and I was immediately hooked.
"I hated having to stop off to get petrol – the great thing is, I don't have to now."
As well as the financial benefits – the LEAF's running costs average at just 2p a mile – both Colin and Carmel are also interested in protecting the environment and improving the local air quality.
Carmel, 48, who gave up her petrol car to take the 100% electric LEAF, added: "It's been a big talking point among my friends, family and colleagues. As well as being better for the environment it's also such a great drive – the whole experience is so enjoyable."
BT worker Colin, also 48, has the added bonus of having solar panels fitted to his home, further lowering the LEAF's already minimal running costs.
He said: "I have a great love of technology so the Nissan LEAF was a natural fit for me. But it was great that Carmel also followed me down the electric car route. We chat all the time and now we've got another thing to talk about."
Therese Wynn-Davies, Innovation Specialist at Motorline Nissan in Crawley, said: "All-electric cars are becoming more and more popular – just this summer the number of Nissan LEAFs sold in the UK flew past 10,000. It demonstrates that families are fast realising the huge cost savings and environmental benefits associated with the LEAF."