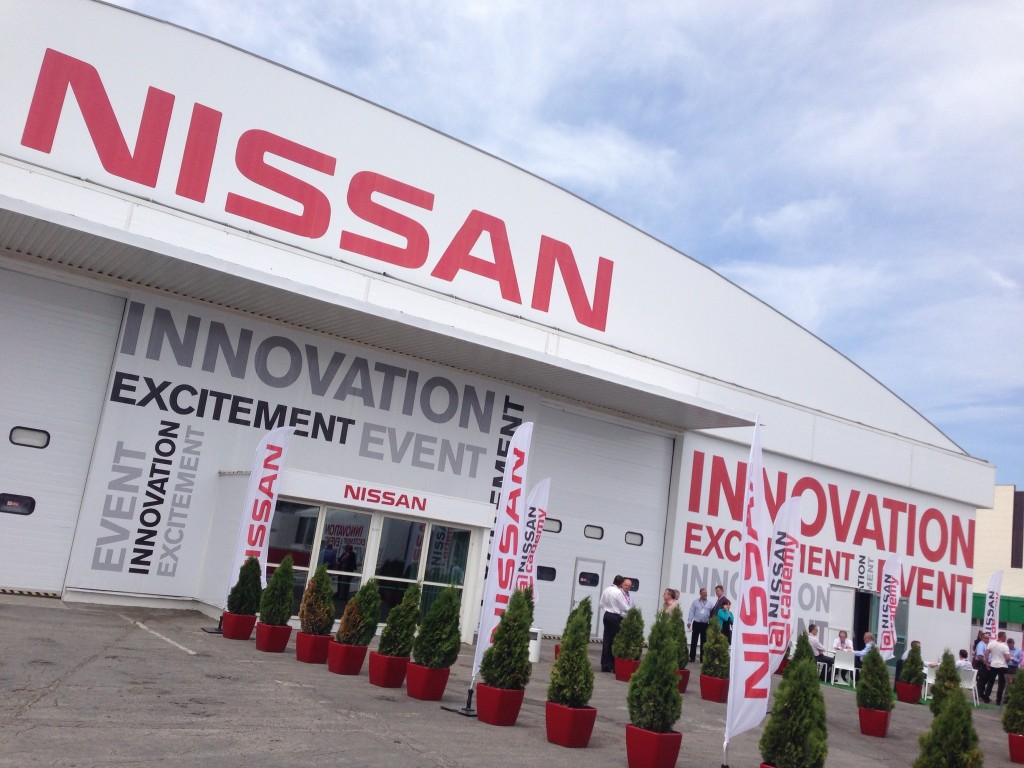 NISSAN'S dealer principals have been given a privileged glimpse into the company's exciting future at a massive brand event in Bratislava.
Much of that future has the mantra 'Innovation that Excites' at its core and the event itself, set in an impressive Nissan-branded conference centre in the heart of the Slovakian capital, certainly lived up to that strapline.
Accompanied by dazzling graphics in a purpose-built auditorium, NMGB Managing Director Jim Wright and his senior management colleagues outlined their vision for the brand, its ambitious plans for growth and how dealers have a massive part to play.
Then, through clouds of smoke and blinding lights, the real stars of the show emerged one-by-one – the incredible new models set to be launched by Nissan in the UK in the next two years. As Jim put it: 'An avalanche of new product and technology.'
The 'top-secret' nature of the information divulged at the event meant all delegates had to pass through security checkpoints and have their phones and cameras sealed in special bags before being allowed to enter the auditorium.
But it was worth it as they were treated to stunning debut after stunning debut.
Expanded and improved
They were then split into a number of groups for a series of in-depth and hands-on workshops. A new showroom concept was available to view, there was a chance to experience new Micra, and the expanded and improved LCV range was on show.
There was also the chance to drive the new Note, new LEAF and Juke Nismo on roads around Bratislava.
The event certainly went down well with those who attended.
Mark Livingstone, Dealer Principal at Blackshaws of Alnwick, Northumberland, told Nissan Insider: 'The whole event was very good and very invigorating.
'It was great to see the model line-up and it really raised the level of excitement for next year. It gave us a great insight into what's going to happen next year and where the franchise is going.'
On the new models, Mark said: 'There's massive potential with Note. New Qashqai is on the way next year and there's huge potential there too. We're certainly heading for some exciting times.
'It wasn't just a case of introducing us to some new products though, it was more, ''this is where the franchise is going and this is where we want to take it''.
'Nissan has become quite a success story and I think we all felt a little bit proud that we'd contributed to it. It's definitely the franchise to be with at the moment.'