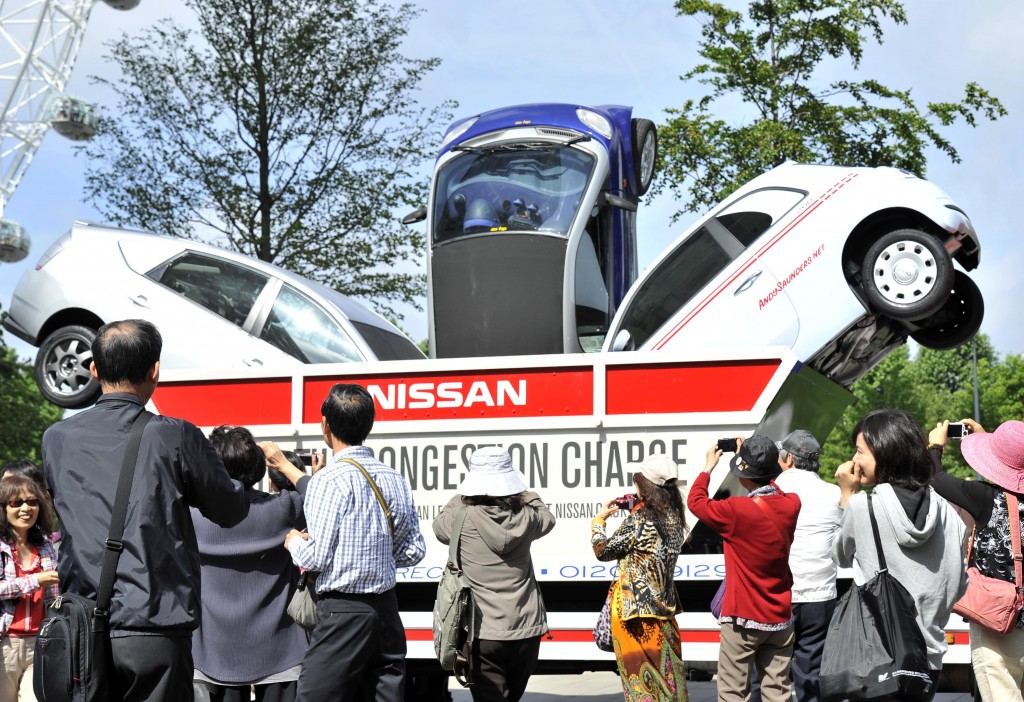 THIS skip loaded with three cars has certainly been attracting its fair share of attention on a tour of Nissan dealerships in the London area.
The cars were loaded into the skip to demonstrate that many vehicles that had been exempt from the London congestion charge are now included – with their owners having to pay £10 a day for the privilege of driving along the streets in the centre of our capital city.
The reason is that the CO2 emission limit for exemption has been lowered – from 100 grammes per kilometre to 75.
Owners of Nissan's all-electric LEAF still don't have to fork out however as the car doesn't produce any emissions.