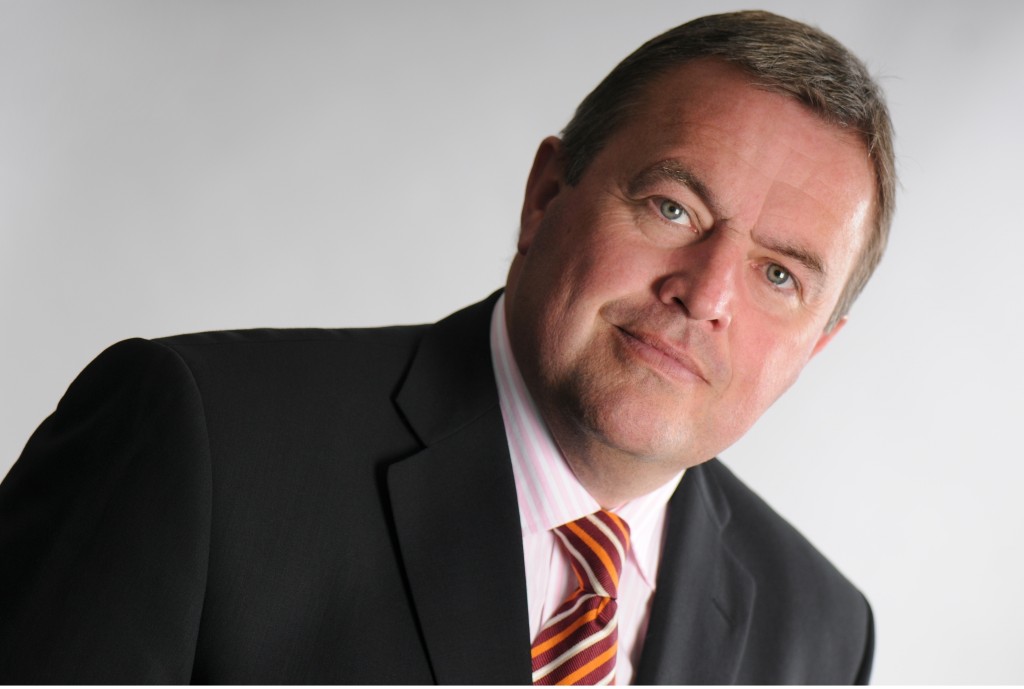 THEY SAY time flies when you're having fun and that's certainly been the case for me since I returned to Nissan back in January.
I'm now 100 days into my new role as Sales Director here at NMGB but there's been so much going on – and so many highlights to enjoy along the way – that it sometimes feels like only yesterday.
Having said that though, it's hard to believe it's been only 100 days when I look back on all we've achieved and the distance we've come.
So, before I go into detail, I'd like to offer a very big 'thank you' to each and every one of you – both at manufacturer and network level – for the role you have played so far.
Your hard work is really paying dividends in the organisational changes we're implementing and the accomplishments we're enjoying and I've been blown away by the willingness of everyone to make a difference and the way we've pulled together as a team to achieve the same objectives.
Thank you.
Having spent five years with Nissan previously, before gaining an insight into how things are done on the other side of the fence with a retail dealer group, I returned to the company with some firm views on how things should be done, how they used to be done and how manufacturers should learn not to do them.
I was delighted to see the progress that had been made since my earlier spell with the company though – particularly in terms of sales volume and market share – and I was delighted to see a new approach being implemented…simplify, enhance and reward.
That was very much were I was coming from. I wanted to make sure we removed any unnecessary complications, enhanced communications between manufacturer and dealer as well as within the team here and embraced new standards.
In my view, the field force was being asked to do too much, our campaigns needed to be clearer and communicated in a more timely manner and incentives needed to be as simple and easy to understand as possible, removing some of the burden of qualifiers and pre-qualifiers.
We also needed to make sure we made tactical changes earlier so dealers could sell from those enhancements and not rely on tactical registrations.
I'm delighted to say that most of that has been achieved during my first 100 days and that's down to a great collective effort from the whole team.
Now we need to build on these early successes and ensure consistency.
On top of that, we must remain focused on three crucial areas – renewals, planning and removing blockers or inefficiencies.
First, renewals. We didn't seem to have a joined up plan between ourselves, dealers and RCI. We weren't measuring the right things and, because there's not a business manager at every centre, we weren't making the most of the opportunities.
We've simplified the bonus structure, introduced the RCI parity tool and started looking at early renewals.
Secondly, planning. The company invests vast sums on marketing communications and we need to make sure every dealership has a 12 month plan that includes everything from prospecting and VIP events to used car sales.
The field force are now responsible for making sure these plans are in place and by having them in place we can drive run rates and avoid sales troughs and pitfalls.
Finally, I want us to remove more blockers and inefficiencies in our process. Take the issuing of targets – that was taking us weeks. We were discussing and debating them too long and not getting them out in a timely manner. Now we aim to get them right first time and issued on time.
In fact, the campaign now comes out on the first day of a new quarter, is followed the next day with a briefing attended by one of the management team and by the next day everyone has their targets.
Now we're seeing the results of all this hard work.
Recently our metrics have shown our market share up at around 7%, our renewals rate's at 49%, our EV used sales are up 40% year-on-year and dealer return on investment is up 3% year-on-year with more to come.
So, again, thank you from me for the contribution each and every one of you has made to driving us forward.