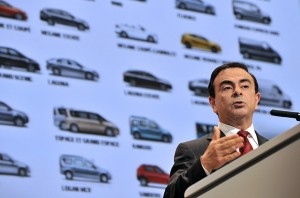 THE global professional networking service LinkedIn has asked Renault-Nissan Alliance CEO Carlos Ghosn to become a VIP 'LinkedIn Influencer,' providing monthly posts about the auto industry, career management and global business.
Ghosn is one of 500 'Influencers' and the only CEO from the auto industry in the high-profile programme which started in autumn of 2012.
Other 'Influencers' include Richard Branson, Martha Stewart and Bill Gates. The average Influencer post drives more than 31,000 views and receives more than 250 likes and 80 comments.
In his first post, Ghosn says that if we are to transform the car for a new era, we must address three major issues: safety, the environment and affordability.
To read his initial article, entitled 'A Vehicle for Progress,' click here.