A MAJOR restructuring of the management team has been announced at the award-winning Chorley Group, which operates five Nissan dealerships across the north-west of England.
Managing director Pauline Turner is handing over the reins to Adam Turner after five years in the job. Meanwhile, Sue Corkin becomes group operations manager.
Pauline will be taking up a new role as aftersales director from January 2021. She said: 'After five fantastic years as managing director, we felt that now was the right time for Adam to assume the role.
'Chorley Group has achieved an amazing amount in the last five years winning a number of high-profile awards and we're extremely proud of that.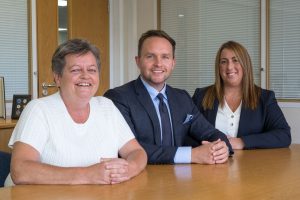 'We've weathered the current storm a lot better than many and have come out in a strong position that we now want to build and expand on.'
Adam Turner, currently group sales and marketing director, said: 'Myself and Pauline have always worked very closely in the business and I'm thrilled we've still got her vast knowledge and experience within the company so we can continue to drive forwards.
'I'm very excited about this new chapter for the group and I'm looking forward to building on the successes we have achieved through what is going to be an interesting period.
'This year has been challenging for everyone, but we have such a strong team here at Chorley Group, we were able to pull together, adapt where necessary, and ensure we stayed at the top of our game.'
The management restructure extends to a new appointment with Sue Corkin joining as group operations manager having previously worked for Nissan GB.
Sue will be involved in all day-to-day operations, working closely with the board and the current management team to improve operational efficiencies.
She said: 'This is a fantastic opportunity for me and I jumped at the chance of working for Chorley Group.
'Chorley Group is a destination brand for many people in the industry but with such low staff turnover, roles rarely become available. They have a great team, and everyone is extremely passionate, believes in what they do and is driven to achieve the best for their clients.
'To be part of that every day is inspiring and I can't wait to play my part through this exciting next chapter of growth.'
As well as representing Nissan in locations such as Burnley, Blackpool and Wigan, Chorley Group runs Kia, Hyundai and MG dealerships.