Looking towards the future is something Nissan has always been proud of. At the core of our forward-thinking attitude are the inquisitive minds of our people – particularly researchers like those featured in this story.
These bright young individuals challenge themselves day in and day out, chasing their dreams and solving problems. Driven by the core Nissan principle of "Dare to do what others don't", our young researchers push boundaries in their search for solutions to complex problems. Based at the Nissan Research Centre in Japan, they work at the very cutting edge to develop future technologies for use in the cars of tomorrow.
The centre is located across two sites in Japan's Kanagawa Prefecture. The older of the two buildings dates back to 1958, a hint of just how long Nissan has been investing in R&D.
It is here that a lot of Nissan's technological development begins, providing solutions that will prove essential a decade into the future. The key objective is to develop advanced technologies leading to practical applications for Nissan.
We conducted a series of interviews with young researchers in some of the most up and coming fields.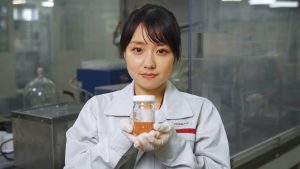 Moe Mekata is a 3D printing materials researcher. We asked her about her passion for her work and the excitement she gains from developing Nissan's 3D printing capabilities.
Since her university days, Moe has been interested in production technology. She decided to join Nissan, rather than other manufacturers in different industries, because car production involves a variety of manufacturing processes.
Moe tells us that "making metal parts with 3D printers changes the world of car manufacturing. This is because 3D printers can produce parts of any shape without a mould. This allows us to reduce weight by utilising a 3D structural model and component integration.
"In addition, 3D printers enable us to vary the strength of a part or its materials (like aluminum or iron) depending on the part itself or its required performance. It's a dream! We'll soon be able to create specific parts as requested by engineers."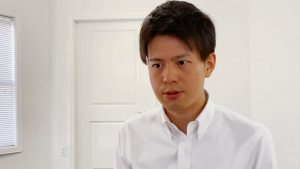 We also spoke to Hiroki Kawakami and Kazuhiro Yoshino about all-solid-state batteries, which represent the next-generation of batteries. Hiroki and Kazuhiro are working to achieve a breakthrough for the practical application of this new battery technology.
Hiroki is collaborating with researchers and students from around the world at Purdue University in the US, while Kazuhiro is working with researchers at Nissan Research Centre.
Lithium-ion batteries used in many EVs have a liquid electrolyte that conducts lithium-ion. In contrast, the electrolyte in an all-solid-state lithium-ion battery is – by definition – solid. But why is this new type of battery attracting attention?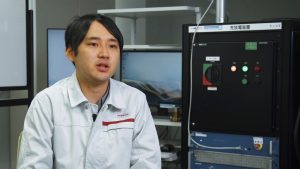 "The biggest advantage of all-solid-state batteries is the significant increase in energy density. By using electrode materials that store more lithium-ion and electrons, more energy can be stored in a smaller volume," we were told.
"If this battery is used in EVs, we can expect dramatically increased range. The solid electrolyte could also make charging faster. For these reasons, all-solid-state batteries will be key in accelerating the widespread use of EVs."
Within the encouraging atmosphere of the Nissan Research Center, Moe, Hiroki and Kazuhiro will keep on pushing themselves to achieve their aims and deliver future technologies for our customers.