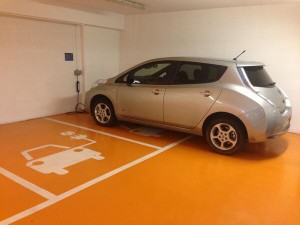 THE Nissan Dealer PR service is hitting the road in a Nissan LEAF to find out just how practical the 100 per cent electric model is for high-mileage drivers.
Each month the service clocks up between 3,000 and 4,000 miles helping dealers across the UK hit the headlines.
But now team member Mal Hay is conducting a unique experiment, swapping his Qashqai for a new LEAF to see how it copes with such demanding usage.
Mal said: 'As I travel the country I keep noticing EV charging points and rapid chargers popping up all over the place and I've long wondered whether I could do my job in a LEAF.
'We all know the LEAF's a brilliant option for people who do the average commute or just drive in and around town but just how viable is it for someone like me? This tour's my chance to find out.'
Mal's tour kicked off with a 270-mile day trip from his home in Banbury to Bristol, via meetings at Fish Brothers in Swindon, FJ Chalke in Wincanton, JFE Nissan in Exeter and Howard's Nissan in Weston-super-Mare. So far he's been impressed.
'When it comes to driver comfort, the smooth and silent ride of the LEAF makes it a real winner on long journeys,' he said.
Follow Mal's trip on Twitter: @MalHay
Mal's using the hashtag #LEAFtour