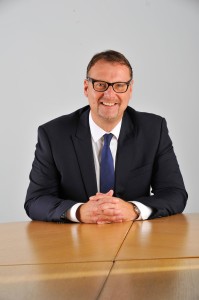 NISSAN'S UK sales director has hailed last weekend's showroom launch of the all-new Qashqai as 'unprecedented' and 'unbelievable'.
Speaking to Nissan Insider, Jon Pollock said he and his team had been taken aback by the public's reaction to the new model and the reports of successful launch weekends pouring in from across the network.
'After 20 years in the industry working for a few different manufacturers I can honestly say I've never seen such a successful launch weekend for a new car,' he said.
'The level of activity in terms of interest, showroom traffic, test drive requests and, ultimately now orders, makes it totally unrivalled in Nissan terms and in my experience of the industry.'
Early data shows sales of new Qashqai are on target, or slightly ahead of expectations, with a healthy ratio of retail sales. Meanwhile, traffic to the Nissan website has doubled since new Qashqai was unveiled in November and the number of online enquiries has quadrupled.
However, it's the volume of conquest business reported by retailers nationwide that's provided the biggest surprise and also set new Qashqai apart from the norm.
Jon said: 'Normally with a car launch your initial wave of business is more than heavily biased, 60-70 per cent maybe, towards existing owners and people loyal to the brand or that particular product and you normally have a six-month ramp-up before you start to see any conquest business in any great numbers.
The really interesting thing we're seeing with new Qashqai, which is a huge positive for dealers, is that we're already seeing people walking into the showroom and doing business from competitor brands.
'These are people we didn't know, or who didn't respond to any of the direct mail pieces, who have just seen the TV ad and walked in to a showroom.'
Jon was also quick to praise the performance of dealers and their staff throughout the launch weekend.
A number of dealers have reported overwhelming levels of interest leading to queues for test drives and the need to get all hands on deck.
Fabulous stories
'There were many dealerships who were just as surprised as us by the sheer scale of the interest we saw over the weekend,' said Jon, 'and so it was really pleasing to hear so many fabulous stories about teamwork and co-operation across the network.
A number of dealerships had to draft workshop and office staff into showrooms over the launch weekend to help manage the levels of showroom traffic while people were waiting to see a salesman.
'Everyone's pulled together and that's been rewarded by the level of interest and positive reaction they are seeing from customers.'