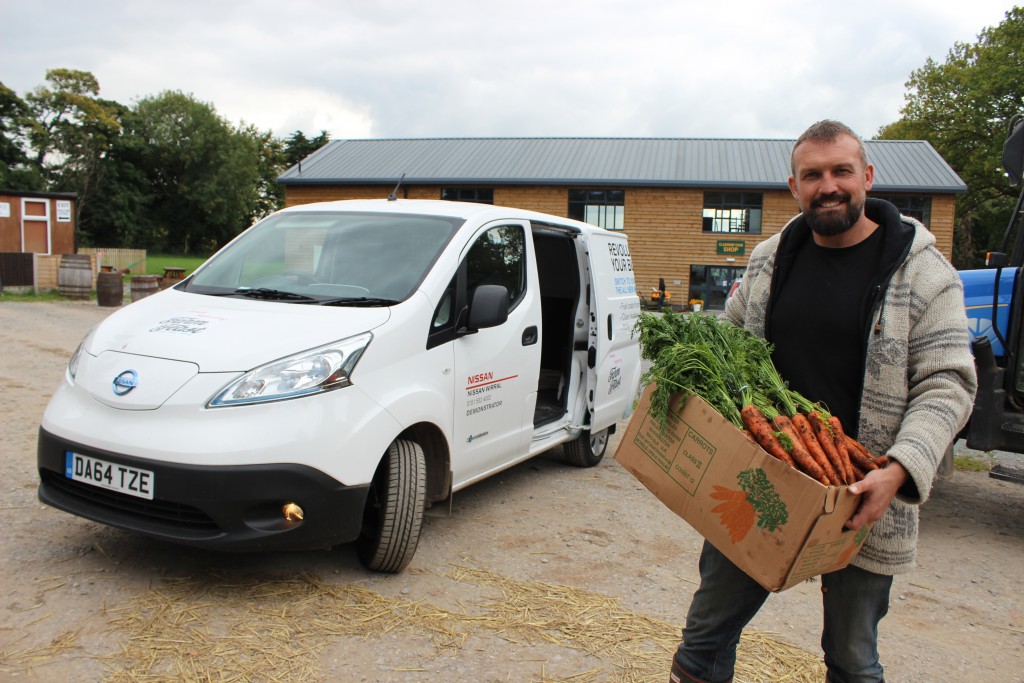 A FARMER has embraced electric motoring as he enjoys a more eco-friendly way of delivering to customers.
Nissan Wirral, in Woodchurch Road, has supplied a 100% electric e-NV200 to Claremont Farm in Old Clatterbridge Road, Bebington.
The popular farm, shop and restaurant is using the award-winning vehicle – which costs an average of just 2p a mile to run – to deliver vegetable supplies to its customers.
Managing Director Andrew Pimbley said: "I get asked a lot about the van by local people when I pop into town to do my deliveries because it's so quiet.
"I'm a complete convert to be honest. At first I didn't think I'd enjoy the drive, but it's fantastic. It's also great that you're helping the local environment, which – as a farmer ­– is so important. You can whizz around town knowing you're not adding to the local air pollution and at the same time it's costing hardly anything."
The e-NV200 is based on the Nissan NV200 – International Van of the Year 2010 – and utilises the proven technology of the record-breaking Nissan LEAF.
In addition to low running costs and emissions, users also benefit from low maintenance costs that make for unrivalled total cost of ownership – £1,200 lower than a conventional diesel van over four years – and an unbeatable proposition for businesses large and small thanks to the unique driving experience of the e-NV200, drivers will feel less fatigued due to the lack of engine vibration in the cabin.
Meanwhile, the model, which is priced from £13,568 in panel van form (incorporating PiVG), offers a class-leading 4.2m3 capacity and an impressive 703kg payload.
Michael Griffiths, Sales Controller at Nissan Wirral, said: "We're delighted that Claremont Farm has adopted electric motoring. The family-run firm can see the clear benefits of the e-NV200 – it's low cost running costs and maintenance means it's a great way save money which means can they spend money on other areas of the business."