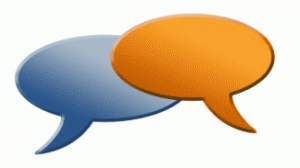 NISSAN GB Managing Director Jim Wright has taken part in a third successful webchat with dealer principals from around the UK.
Jim and his executive team at Nissan's headquarters in Maple Cross, Hertfordshire, made themselves available to answer questions on a variety of topics during a very busy hour of discussion.
As with the first two exercises held earlier this year, the webchat was hosted right here on NissanInsider, with the dealer principals being supplied with a password that enabled them to join the debate.
And with new Note and Micra having arrived this year, and new Qashqai on the way early in 2014, there was certainly plenty to talk about, with no shortage of contributions from the dozens of DPs who logged in at the arranged time.
Fielding questions on a wide range of topics, Jim was also asked about Nissan's ambition to attain a six per cent market share; the opportunities for sales progress with the all-electric LEAF; and plans to drive sales of Note and Micra during the early part of 2014.
After the online discussion had finished, Jim told Nissan Insider: 'I was very pleased to take part in today's webchat with our dealer principals. I was delighted that so many took the trouble to get involved.
'We were answering questions for about an hour but could easily have carried on for longer. As I always say, our dealer principals are key to the success of our business and these webchats have been a real success story of 2013. There will be more on the way in the New Year.'