Why not grab some useful publicity with another dealer press release that has been uploaded to Nissan Insider?
Our latest template highlights the fact that All New Nissan Qashqai has once again been officially recognised as a class leader, being named 'Best Crossover' at the 2022 4×4 of the Year Awards run by 4×4 Magazine.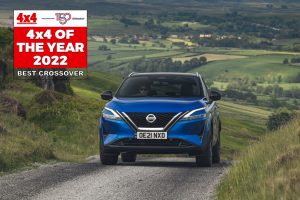 Alan Kidd, Editor of 4×4 Magazine, said: "When you look at the number of Qashqais on the road, the new one has huge boots to fill. And we've got to say, Nissan has pulled it off.''
As with other stories we have prepared in the past, it's very easy to get hold of this FREE editorial. A straightforward Word document, it can be personalised with your dealership's details.
Give it a quick read-through and once you have tweaked it to mention your own business, you can send it on to local media outlets in your area or perhaps use it on your own website or social media channels.
If you need any help with pictures – or with any aspect of the process – call the Nissan Dealer PR team on 07309 740052 and we will be happy to assist.
Download the new press release HERE.