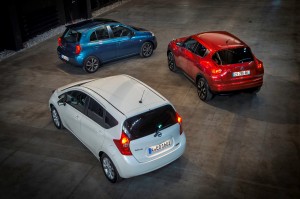 CALLING all Nissan dealers: today on Nissan Insider we have a suite of five fantastic press releases focusing on the manufacturer's great deals and offers.
Using one of the releases is an easy way to try for some valuable publicity in local newspapers and other media outlets… and it couldn't be easier to get involved.
Simply click on the link below, scroll down and check out the stories we have prepared for you. Four releases focus on Note, Juke, Qashqai and Micra, with the fifth story mentioning all the small cars in Nissan's fabulous range of vehicles.
Once you've selected the story you'd like to have published, simply hit the download button and replace the bold text with details of your own dealership before sending off to your local newspaper.
Of course, the Nissan Dealer PR team are here to help, so if you'd like us to do the work for you, just give us a call on 0845 055 0504.
And we can help with pictures too. Again, get in touch and we'll be happy to help!
Click here, scroll down and see the releases.