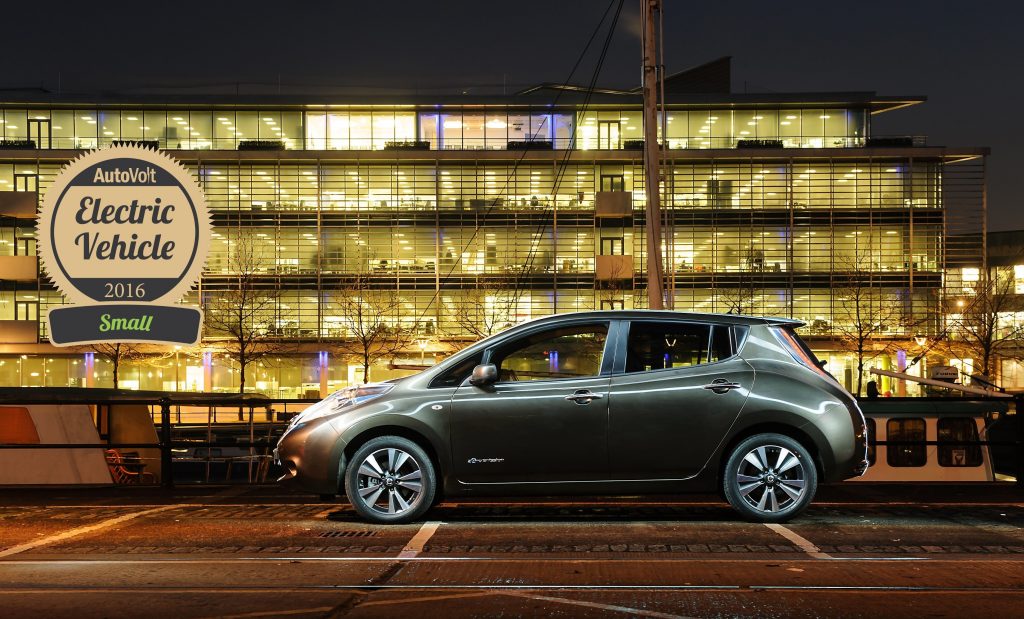 NISSAN'S electric vehicles have been crowned best-in-class at the 2016 AutoVolt Awards.
The 30kWh LEAF, pictured above, was named overall winner in the Small Electric category, while the e-NV200 light commercial van picked up the Van Electric accolade for the second year running.
Founded in 2013, AutoVolt is the UK's leading consumer magazine dedicated to electric and hybrid vehicles. The awards are the only ones in the UK to focus solely on battery-electric vehicles (EVs), hybrids, plug-in hybrids (PHEVs) and hydrogen fuel cell vehicles (FCVs).
The Nissan LEAF 30kWh was praised by the AutoVolt judging panel for the model's recent updates, the price and real-world availability, as well as dealer support.
The e-NV200 van received praise for its class-leading payload and drivability, relaxing yet responsive ride and practical interior.
Jonathan Musk, founder and editor of AutoVolt, said: "There's no question that the Nissan LEAF is the default electric car. Sales have exceeded rivals' with good reason. Nissan's brave and pioneering approach to electric cars is commendable and extends to their dealer network that, in my experience, has been both welcoming and knowledgeable.
"We have no trouble in recommending the LEAF to anyone who's remotely interested in electric cars, as it is so easy to live with, dependable and good to drive.
The e-NV200 looks like an ordinary van and it is, but it's more fun to drive and, with the government's plug-in van grant of 20% up to £8,000, it makes real financial sense too."
Nissan Motor (GB) EV Category Manager Ed Jones said: "We're delighted that both our electric models have received this official recognition from the AutoVolt team. As the world's best-selling 100% electric vehicle, it's great to see LEAF continuing to receive this kind of official recognition. Our electric LCV also continues to win new business customers with its all-round practicality and economic benefits."